Salma Hayek Bans Daughter From Set of 'Savages'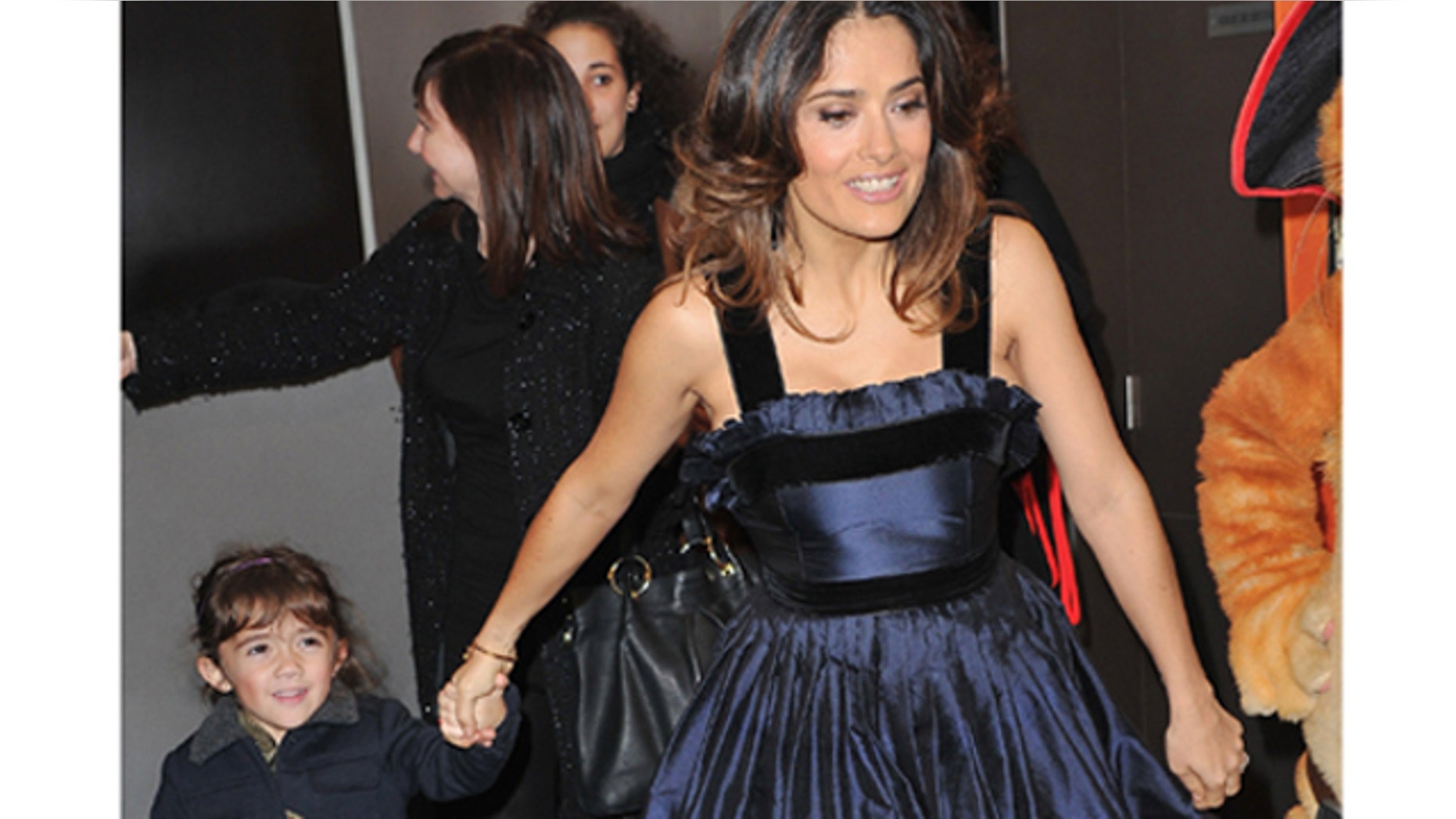 Salma Hayek's daughter Valentina won't be taking part in any of the "Savages" fun.
The Mexican star says her 4-year-old daughter, Valentina, "will not be watching" the gory-filled thriller directed by one of cinema's most popular film buffs, Oliver Stone.
"This was the only movie that she was not on the set," Hayek said in an interview with the Tonight Show, according to US Weekly magazine.
"I usually bring her on the set and she always likes to sit right next to the monitor and she bosses everyone around," Hayek added.
In "Savages," Hayek, 45, plays Elena "La reina" (the queen) of a ruthless Mexican cartel, who sends her men to kidnap "Ophelia (Blake Lively) in order to force both of her boyfriends Ben (Aaron Johnson) and Chon (Taylor Kitsch) to merge their pot business with the cartel.
"I know Oliver Stone would have not let [Valentina] come in and say, 'Excuse me, Oliver, let me just take over the set.' No,'" Hayek joked in the interview.
"I mean, it's very sexy, this movie," the stunning actress said on  LIVE! With Kelly.  
"It's very, very violent so if you're the kind of people who likes sexy and violence, if you like it hot, this movie is for you. But done beautifully. It's very elegant."
Fellow Mexican actor Demián Bichir agrees with Hayek, adding the there is a very important political message behind the flick.
"It tells you that so many things are really wrong and that the only way you can change that is changing the destiny of Mexico," Bichir told Fox News Latino. 
"Those two parties, PRI (Institutional Revolutionary Party) and the Pan (National Action Party), have been ruling Mexico for… years, and look at the mess they have gotten us in."