Sadie Robertson, Austin North break up after 4 months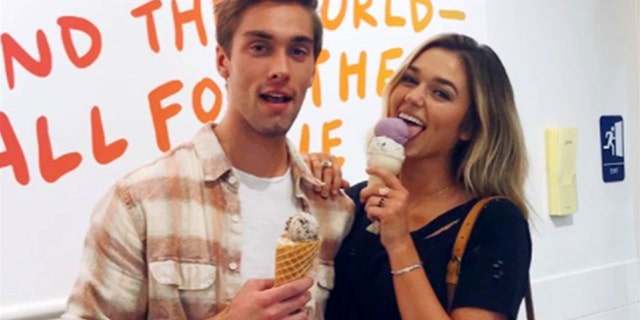 Sadie Robertson has called it quits with her beau of four months, Austin North.
The "Duck Dynasty" star told Us Weekly she and her ex are still on good terms and are better off as friends.
"We broke up. He's an amazing guy and I wish him all the best. We're friends. It just didn't work out," Robertson, 21, told the magazine. "He actually just texted me the other day and said he was thinking about me … and I think that's beautiful. That's how it should be."
Robertson said she's looking forward to being single and while she's not focused on dating right now, she detailed what she's looking for in a potential mate.
"I'm looking for somebody who is the same way where things just matter and that faith is the most important thing in their life and they can be passionate about the things that we get to do and that's an important quality."
Robertson was previously linked to Texas A&M quarterback Trevor Knight.