Sacha Baron Cohen reportedly dupes Ted Koppel, Roy Moore, Joe Arpaio; responds to Palin criticism
Sarah Palin apparently wasn't the only public figure duped by comedian Sacha Baron Cohen for his new show "Who is America?"
Veteran broadcaster Ted Koppel, former U.S. Senate candidate Roy Moore and former Arizona sheriff Joe Arpaio also agreed to interviews with a disguised Cohen, according to reports.
Koppel told the Hollywood Reporter on Thursday that he was asked to be interviewed for an upcoming Showtime series called "Age of Reason." He said he met a wheelchair-bound man who was equipped with an oxygen tank. He said he was told the show would be about "ordinary folk interviewing the expert."
However, the former "Nightline" anchor said things took a turn when the interviewer, played by Cohen, started to ask him about President Donald Trump's inauguration. The actor started to press Koppel on Trump's crowd being the biggest ever, he told the Hollywood Reporter.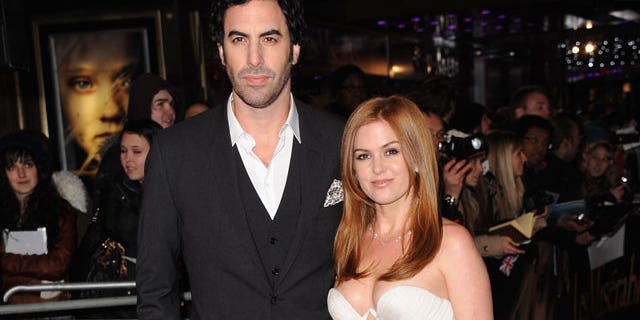 "When I disagreed, he showed me a photograph on his laptop of a huge inaugural crowd and a man holding a digital clock on a pole," he said. "The clock said 11 p.m. My interviewer pointed out that if the crowd was that huge at 11, hours after the actual inauguration, it had to have been the biggest ever."
Koppel ended the interview soon after a brief exchange, according to the magazine. Koppel said he never signed a release.
Meanwhile, Moore threatened a lawsuit against Showtime, if the network "airs a defamatory attack on [his] character, Variety reported. Moore said he was tricked when he was invited to receive an award for his "strong support of Israel."
"I did not know Sacha Cohen or that a Showtime TV series was being planned to embarrass, humiliate, and mock not only Israel, but also religious conservatives such as Sarah Palin, Joe Walsh, and Dick Cheney," Moore said.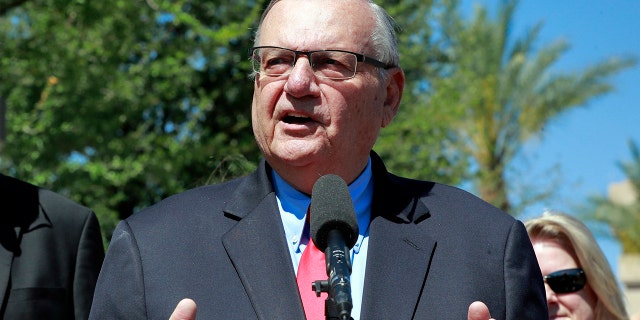 Former Maricopa County, Ariz., Sheriff Joe Arpaio admitted in an interview with Breitbart that he, too, was duped by Cohen, who this time posed as a Finnish comedian.
Arpaio said he felt "uncomfortable" by some of the words that Cohen used in the interview, but never walked out.
Palin, the former vice presidential candidate, blasted Cohen on Tuesday for duping her into doing an interview. She claimed she had been approached to participate in a "legit opportunity" to honor "American vets."
She said she stayed for the interview "out of respect for what I was led to believe would be a thoughtful discussion with someone who had served in uniform." She ultimately left, however, after claiming to have experienced "a long 'interview' full of Hollywoodism's disrespect and sarcasm."
WARNING GRAPHIC LANGUAGE
Cohen, in character, responded to Palin's criticisms in a letter. He said he believes Palin was hit by a "b------t grenade."
Showtime defended Cohen's antics in a statement to the Hollywood Reporter.
Cohen "is the premier provocateur of our time but not for the sake of 'gotcha' moments," Showtime CEO David Nevins said. "Behind the elaborate setup is a genuine quest for the truth about people, places and politics."