Ryan Reynolds is pranked by Jake Gyllenhaal and Hugh Jackman at holiday party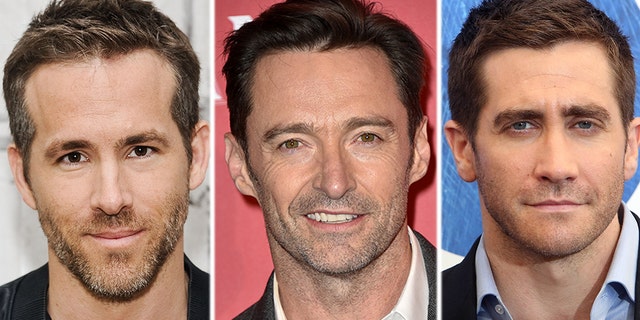 Ryan Reynolds got a taste of his own medicine at a recent holiday party he attended with fellow actors Jake Gyllenhaal and Hugh Jackman.
The "Deadpool" star was the subject of an epic prank, carried out by Gyllenhaal and Jackman. The two actors apparently told Reynolds ahead of the festive gathering that it was a Christmas sweater party, prompting Reynolds to arrive in a red and green sweater that featured a giant gold bow.
CLICK HERE TO GET THE FOX NEWS APP
The actor then took to Instagram with a picture that shows him looking unamused as Gyllenhaal gives a "thumbs up" and Jackman flashes a toothy grin.
"These f****** a**holes said it was a sweater party," he wrote.
RYAN REYNOLDS TARGETS HUGH JACKMAN IN MOCK POLITICAL AD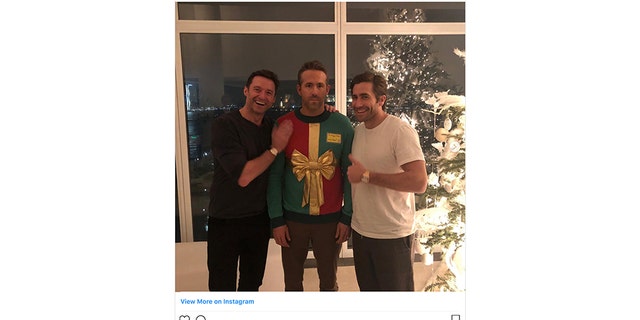 As of Saturday morning, the post had more than 7 million likes and had garnered more than 100,000 comments.
Reynolds and Jackman, who starred together in the 2009 movie, "X-Men Origins: Wolverine", regularly make it a habit to rib one another on social media.
The latest prank came after Reynolds released a mock political ad in November about Jackman's recent movie "The Front Runner."