Russell Crowe intimidated by vocal talents of 'Les Miserables' co-stars Hugh Jackman, Anne Hathaway, source says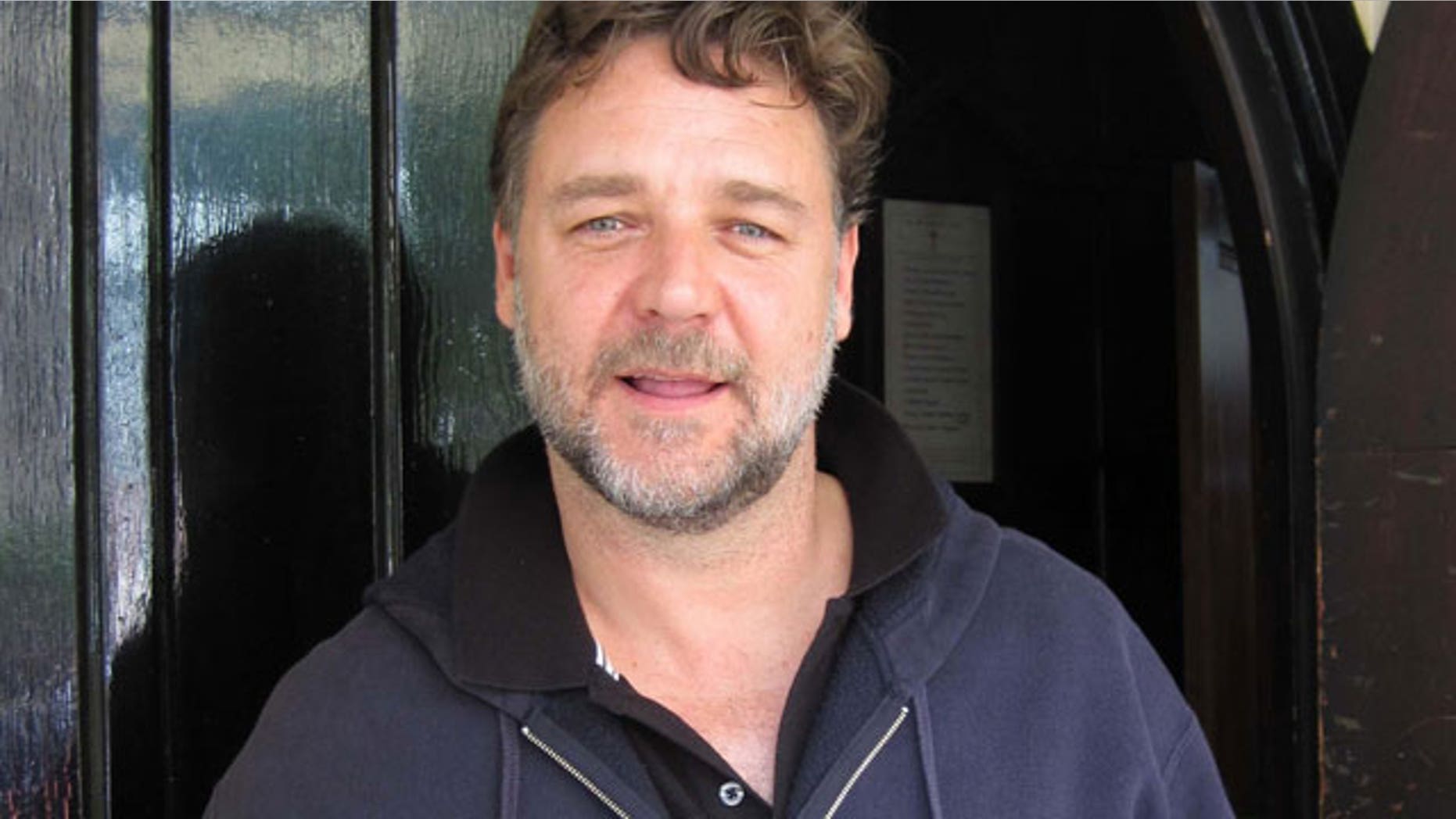 Russell Crowe has an Oscar to his name, has been a musician for as long as he's been an actor and frequently plays gigs with his beloved band "The Ordinary Fear of God," but it seems that's still not enough to quash his nerves on the set of the film adaptation of the iconic stage musical "Les Misérables."
According to a well-placed source, Crowe is somewhat "intimidated" by his Broadway-esque co-stars on the set, which is currently being brought to life in London. Adding to the difficulty, most of the singing in the film is being done on screen rather than in a studio.
"He is pretty out-of-his element which is strange for Russell," said our insider. "He's co-starring with Hugh Jackman and Anna Hathaway, both very experienced musical performers, so this is all very daunting."
A rep for Crowe did not respond to a request for comment. But according to sources, while the task may be tough, Crowe is on his best behavior on set.
"He's easy to work with," added the source.
It could help that the actor may not be alone in feeling a bit on the uneasy side. According to reports from across the pond, director Tom Hooper is making his cast sing vocally challenging numbers for lots of takes, and his leads are getting a little croaky –but it looks like the grueling physical challenge will be well worth it.
Universal Pictures gave audiences a sneak peak of what to expect during last week's CinemaCon convention in Las Vegas, showcasing a clip of characters in their lavish costumes, overlaid by Hathaway's rendition of "I Dreamed a Dream" – and so far, the response has been a big thumbs up.
CinemaBlend.com called the quick clip "pretty fantastic," and FirstShowing.net added that it "looks (and sounds) beautiful."