Rosie O'Donnell Twitter feud with radio host Ben Shapiro gets vulgar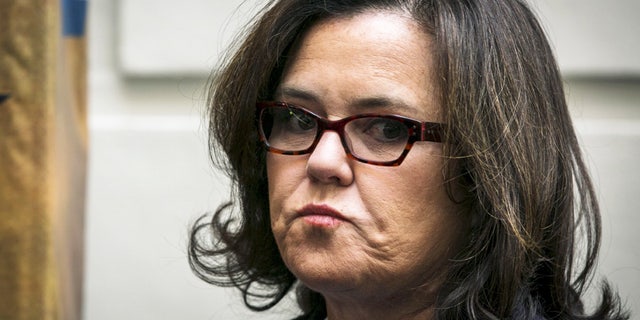 Actress Rosie O'Donnell and radio talk show host Ben Shapiro are engaged in an explosive, expletive-laced Twitter exchange that has now spanned two days.
(O'Donnell's language gets pretty bad, so we decided not to embed the tweets in this article.)
The former "View" co-host posted on the social media app that she would "promise to give 2 million dollars to senator susan collins
and 2 million to senator jeff flake...if they vote NO," against President Trump's tax bill.
Shapiro, who is also the editor in chief of The Daily Wire, then threw a series of jabs at the left-leaning comedienne.
One cited an article he wrote for his website claiming, "Rosie O'Donnell Violates Federal Law, Offers To Bribe Republican Senators To Vote Against Tax Bill."
Another called for O'Donnell to be locked up.
Then another said, "If Trump orders Sessions to investigate Rosie, he will be carved into Rushmore by Friday."
After the barrage of Shapiro posts, O'Donnell responded with a profanity-laced reply.
"suck my d*** Ben."
The exchange continued, leading Shapiro to make even more claims against O'Donnell.
"You're already a felon, Rosie. Don't be a homophobic sexual harasser too," replied Shapiro.
O'Donnell has been a vocal critic of President Trump, especially on social media. She and Trump have feuded for years, dating back to their time on "The Apprentice." Shapiro has hit out at O'Donnell on Twitter before, but it looks like this is the first time she has responded.