Roseanne defends pro-Trump Diamond and Silk after Facebook censoring
Roseanne Barr on Wednesday defended Diamond and Silk and said Facebook should "stop censoring" the pro-Trump supporters after the duo's videos were classified as "unsafe to the community" on the social platform.
"Diamond and Silk are comedians-stop censoring them!" Barr tweeted.
The demand from the actress-comedian — who returned to Twitter following the successful "Roseanne" reboot — came after Lynnette "Diamond" Hardaway and Rochelle "Silk" Richardson appeared on "Fox & Friends" and said their videos were deemed "unsafe to the community" by Facebook's public policy team. The dynamic duo said they were given no reason why their videos earned the label.
A Facebook spokesperson told Fox News on Tuesday it was reconsidering the videos' classification.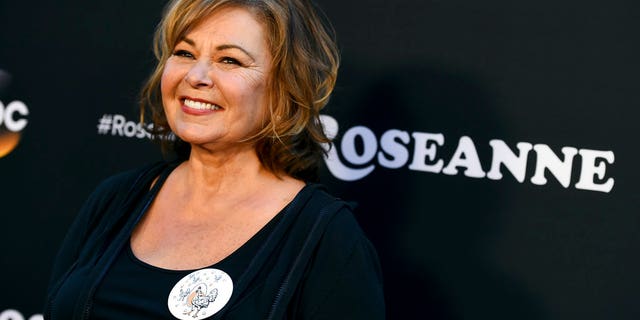 "We have communicated directly with Diamond And Silk about this issue. The message they received last week was inaccurate and not reflective of the way we communicate with our community and the people who run Pages on our platform," the spokesperson said in a statement. "We have provided them with more information about our policies and the tools that are applicable to their Page and look forward to the opportunity to speak with them."
The outspoken commentators, however, fired back at Mark Zuckerberg Wednesday and said the Facebook founder has turned the platform a "political playground" for Democrats.
"We are not unsafe!" the duo said.
"If he was concerned about his platform being a place for all ideas, then why would he put algorithms in place to censor some ideas?" Diamond said. "And why is he turning Facebook into a political playground for Democrats?"
Diamond and Silk also claimed there were algorithms still in place that are barring fans from viewing their content easily on Facebook.
Tennessee GOP Rep. Marsha Blackburn also came to Diamond and Silk's defense on Wednesday during the Zuckerberg's testimony before the House Energy and Commerce Committee, saying they are "not terrorism."
"Let me tell you something right now," Blackburn said to the Facebook founder. "Diamond and Silk is not terrorism."
The duo describe themselves as "biological sisters from North Carolina standing with the silent majority" and President Trump's "most outspoken & loyal supporters."
Fox News' Chris Ciaccia contributed to this report.