Roseanne Barr says she's 'making restitution' for the pain she caused following show's cancellation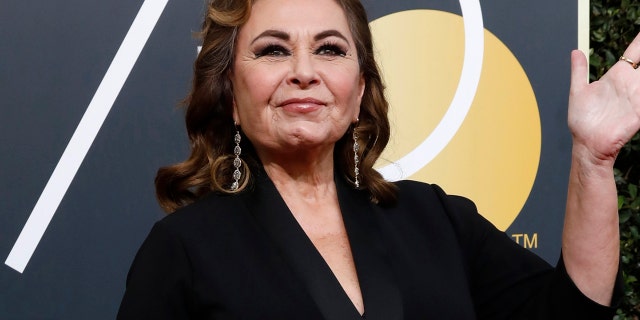 Roseanne Barr is "making restitution."
On Tuesday, the 65-year-old actress took to social media to announce the statement, writing: "I'm making restitution for the pain I have caused."
Although, it's unclear what Barr is specifically referring to, the tweet follows news that ABC is reportedly looking into rebooting "Roseanne" without Barr, and instead, have the new series focus on Sara Gilbert's character, Darlene Conner.
Last week, TMZ reported that Gilbert, who plays Barr's daughter on the show, has been contacting "Roseanne" cast members to see how much interest they have in a potential reboot just in case the network moves forward.
One person who may be onboard is John Goodman. Goodman, who plays Roseanne's husband and Gilbert's father on the comedy, is reportedly "very interested."
Gilbert and Goodman's reps, and ABC, did not immediately return Fox News' requests for comment.
"Roseanne" was canceled on May 29 just hours after Barr posted a racist tweet about former President Obama's aide Valerie Jarrett.
ABC Entertainment President Channing Dungey said in a statement, at the time, that the network would not be producing the show's second season.
"Roseanne's Twitter statement is abhorrent, repugnant and inconsistent with our values, and we have decided to cancel her show," Dungey told Fox News.
The cancellation came after Barr went into emergency damage-control mode following a politically charged tweet she sent linking Chelsea Clinton to liberal donor George Soros and a racially charged tweet saying Jarrett, who is African-American and born in Iran, is like the "muslim brotherhood & planet of the apes had a baby."