Roseanne Barr says her 'Conners' character gets killed off by opioid overdose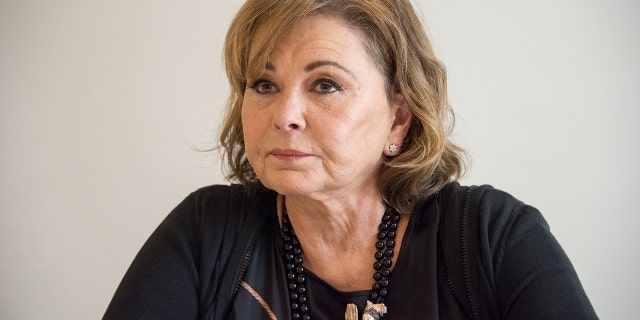 Roseanne Barr revealed how her character will get killed off on the upcoming spinoff of "Roseanne" after she was fired from the ABC series in May for writing a racist tweet.
Barr told Brandon Straka on his YouTube show "Walk Away," that the writers of the ABC spinoff "The Conners" elected to have her character die by overdosing on opioids.
"Oh ya, they killed her," she said. "They have her die of an opioid overdose."
ABC STAR VOICES SUPPORT FOR ROSEANNE BARR: 'WE OVERREACT TO EVERY LITTLE THING'
A rep for "The Conners" did not immediately return Fox News' request for comment.
Barr made it clear she was not happy with her character's fate saying it was disrespectful to fans "who loved that family" on the original series.
"There's nothing I can do about it," Barr admitted. "It's done. It's over."
Barr's former co-star John Goodman revealed previously that her character would die in the spin-off but did not say how. ABC has yet to comment on how they will handle Barr's character's death.
'LAST MAN STANDING' STAR TIM ALLEN ON THE DIFFICULTY OF TRYING NOT TO OFFEND PEOPLE: 'IT'S LIKE DANCING ON THE THINNEST OF ICE'
Barr made headlines after she tweeted in May that former President Barack Obama's aide, Valerie Jarrett, who is African-American and was born in Iran, was as though the "Muslim brotherhood & planet of the apes had a baby." ABC canceled the popular reboot of "Roseanne" shortly after the tweets.