Rosario Dawson Leads Voter Registration Efforts for Latinos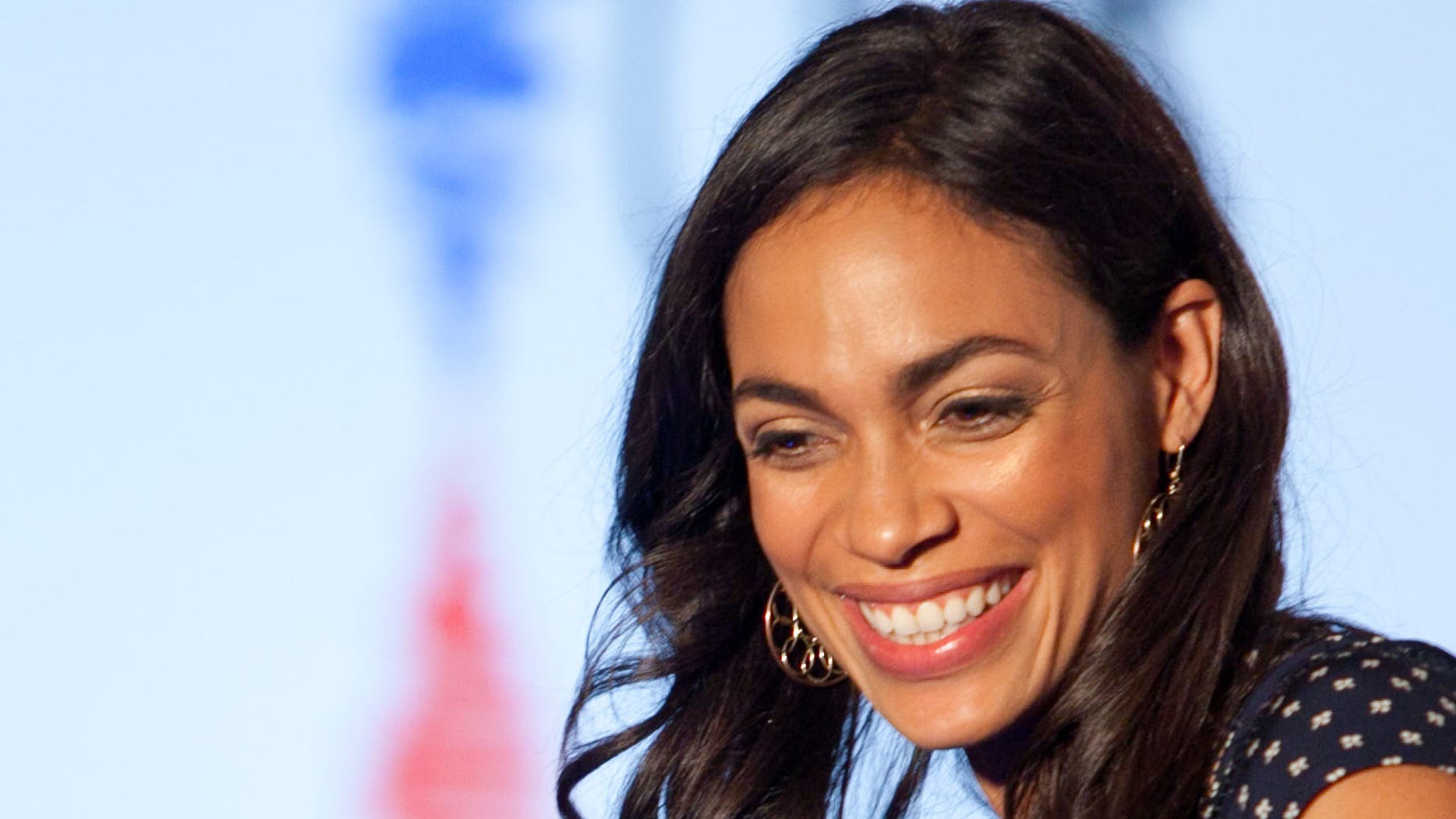 Rosario Dawson says getting Latino youth to vote has become a "critical" life mission.
The successful actress, who was out on Tuesday encouraging young students in New York City to vote as part of "Voter Registration Day," tells Fox News Latino that fellow Latino actors Wilmer Valderrama and America Ferrera have been pillars in helping her get young people interested in the upcoming elections.
"We are just doing as much as we can to get people to register because this is so critical," Dawson told Fox News Latino.
"[Valderrama] is so wonderful! He just directed our next set of PSAs (Public Service Announcements.) The thing that is so remarkable about the work with Voto Latino is that it is a huge group of people…all volunteers [including] students who come and work. So if I can't be there for something or Wilmer can't be there, the movement does not suffer."
Dawson says that having been a part of the Democratic National Convention was inspiring.
"By random coincidence the Undocu-Bus came and we were right outside when we were just finishing the panel that I was moderating," Dawson said excitedly.
"It was incredible because we had Jose Antonio Vargas, who was on there and we were just talking about immigration and we were able to join that and I think that is very powerful."
The actress, whose new movie "10 Years" was released two weeks ago, says it was "wonderful" to have actress America Ferrera and her organization "America for America" represent  Voto Latino at the ALMA Awards last week.
"It is just wonderful that there is so much diversity with the people that we are working with from musicians…to young people to dreamers," Dawson told Fox News Latino.
"[Even] people who are not even citizens are making sure that their voices are being heard and making sure that people register."