Rosario Dawson draws on personal experience as anti-domestic violence spokesperson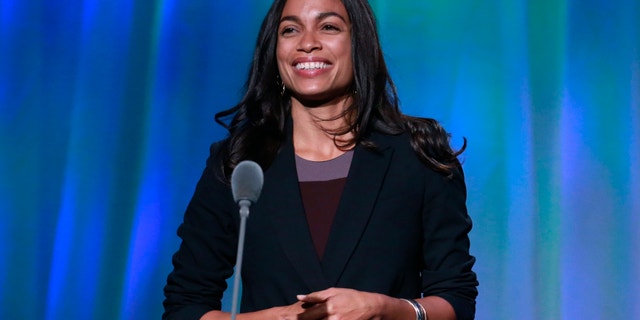 NEWYou can now listen to Fox News articles!
LOS ANGELES – Domestic violence affects 145 women every hour in the U.S. and on average, three women die every day as a result, according to statistics provided by the Allstate Foundation, a charitable organization which seeks to help build financial independence and promote safe communities for domestic violence survivors. One actress is determined to do something about these disturbing statistics.
"I've been doing work around anti-violence campaigns for women and children for quite some time, from New Orleans to Haiti to the Congo," Rosario Dawson, a spokesperson for The Purple Purse, the Allstate Foundation's symbol for domestic violence, told FOX411's Pop Tarts column. "My mom worked for a domestic violence organization in San Francisco when I was 10, and now she is working for another one in New York and helps women who have been incarcerated because of domestic violence issues when they are in a situation where they attack their attackers and they are the ones that end up incarcerated. It is crazy. We want to prevent that from happening."
The "Sin City" star said getting on their feet financially is important for the women she works with.
"In the communities where I grew up there was a lot of violence. It keeps people from being able to do better for themselves – work wise, dropping out of school, missing work days," Dawson continued. "The financial strain that it puts on people is really the culprit, these are not people who are not worthy and can't do better for themselves. They are people who want to do better and just don't have the tools and resources, so for me, it's really personal. It's a cycle that needs to be stopped."
Dawson said her family's personal history helps focus her passion on the issue.
"I grew up around activists and advocacy work, and it's my passion. My grandmother had five children she raised on her own, and my mother was a teenage mom. These are people that on paper would just be statistics and wouldn't have a particular value, but out of them came me. I honor the sacrifices they made," she said, adding that she hopes lending her voice to the cause will help others get involved.
"Breaking the silence is helping people to instigate conversation," she said. "It's not the sexiest issue to talk about, a lot of times people want me to talk about lipstick or clothing or a movie, but I am happy to get this opportunity as well with my career. When I talk about this critical issue, I hope it will be easier for others to talk about it as well."
Go to PurplePurse.com to find out more about the organization and its fund-raising goals.
Danielle Jones-Wesley contributed to this report.