Ronda Rousey to face Bantamweight champion Amanda Nunes in December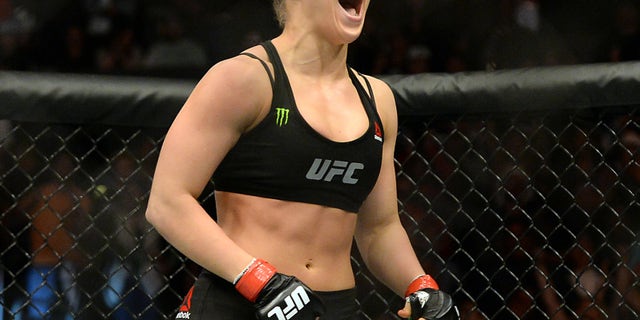 The long wait for Ronda Rousey to return is finally over.
Rousey will face women's bantamweight champion Amanda Nunes at the year-end UFC 207 card set to take place on Dec. 30 from the T-Mobile Arena in Las Vegas.
UFC president Dana White made the announcement via "The Herd" on FS1 on Wednesday.
Rousey will fight for the first time in over a year after last appearing in the Octagon in November 2015 where she suffered a brutal second round knockout to Holly Holm.
Since that loss, Rousey has largely disappeared from the public spotlight outside of a few appearances on shows like "Saturday Night Live" and "Ellen" — where she admitted to having suicidal thoughts just moments after losing the fight to Holm last year.
FOX Sports first reported in late September that Rousey had been offered a fight with Nunes at UFC 207 and the women's bantamweight champion had already verbally accepted the bout.
Now Rousey has agreed to the bout as well as she looks to win back the title and return to her winning ways after suffering the first defeat of her professional fighting career.
As for Nunes, she will look to make her inaugural title defense against the most dominant women's champion in UFC history.
Nunes won the title in July when she bludgeoned and then submitted Miesha Tate at UFC 200 in a blistering first round finish. Nunes has been calling for a fight with Rousey ever since and now she's going to get her wish.
Nunes vs. Rousey will headline the UFC 207 card with more fights expected to be announced for the show in the coming weeks.