Ronda Rousey called out by Becky Lynch in heated exchange about Holly Holm loss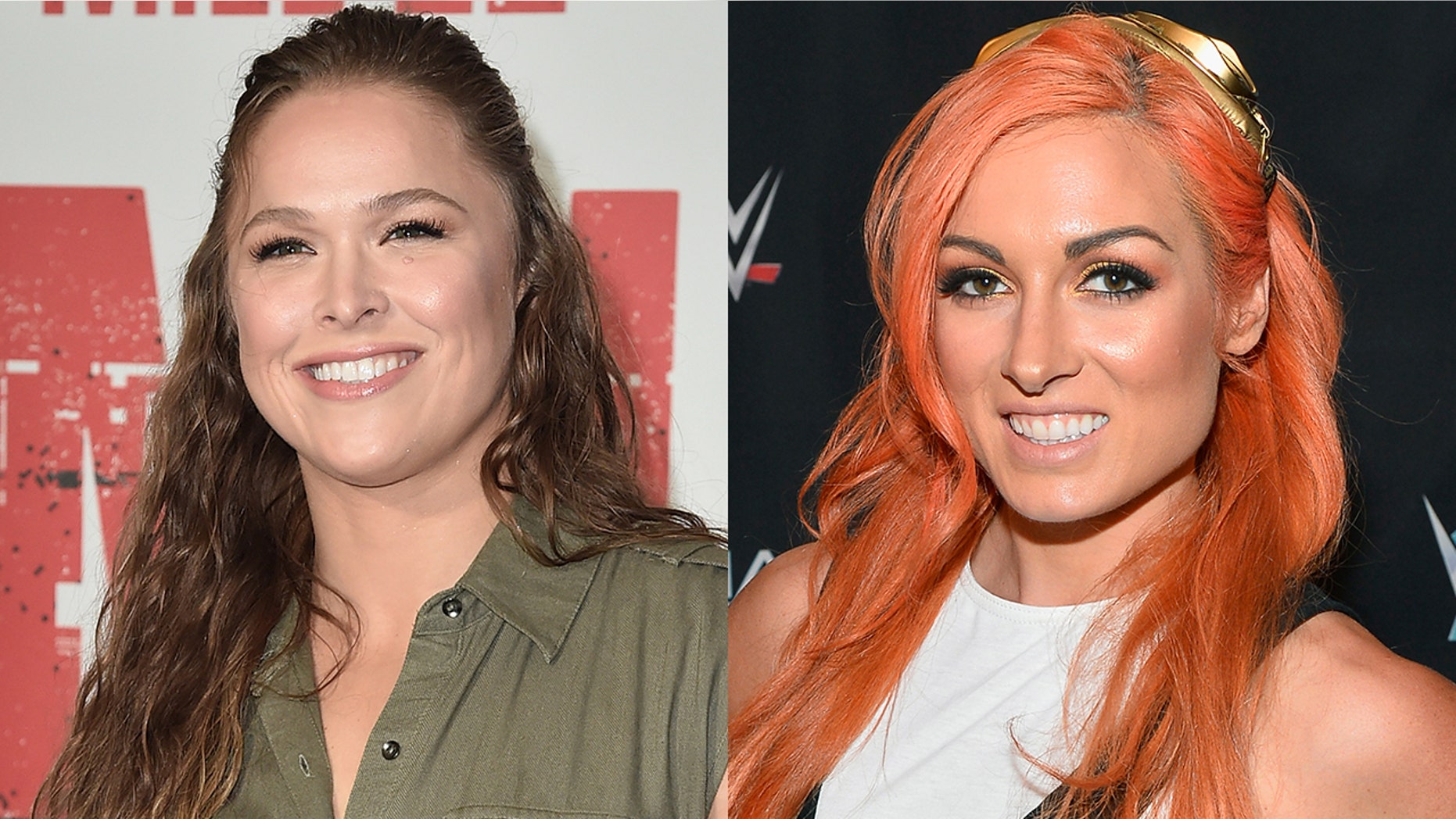 After a nasty sneak attack left WWE superstar Becky Lynch unable to compete in her scheduled bout with Ronda Rousey, the stars turned their battle from physical to viral with some pretty personal digs.
Things all started on a recent episode of "RAW" in which Lynch ambushed Rousey backstage before leading a cadre of female wrestlers from "Smackdown" to invade the "Raw" stage. In the fracas, Lynch appeared to suffer a very bloody broken nose. As a result of the injury, she won't be fighting Rousey on Nov. 18 at the Staples Center, something the former UFC star took great issue with on Instagram.
"I'm really sorry to hear The Millennial Man will not be showing up for her legally arranged a-- whooping on November 18th at the Staples Center," Rousey wrote. "Unfortunately now everyone knows if someone hauls off and punches you for real, your face implodes. I suggest you keep practicing your tough guys faces in the mirror, should be very effective physical therapy."
Lynch responded on Twitter taking an incredibly personal dig at Rousey. The wrestler brought up the 2015 loss Rousey had against Holly Holm that resulted in her first loss and a knockout. Rousey has called the post-Holm fight one of the lowest points in her life and even went as far as to reveal she had suicidal thoughts afterward.
"Ronnie, TL/DR. When I got my face broke I got up, owned you THEN showed up the next day looking to fight some more. When you got your face broke you hid for a year under your blankie. Your mind is as weak as your jaw, & I'm going to move heaven & earth to come destroy them both," she said.
TMZ notes the "blankie" comment is likely a reference to a photo the outlet snapped of Rousey shortly after the fight in which she used a blanket to cover her bruised face. The outlet notes that, while most WWE feuds are scripted, this one seems like it may be coming from a very real and personal place.
Replacing Lynch for the Nov. 18 event will be WWE's Charlotte Flair going up against Rousey.