Roman Polanski Granted Bail in Switzerland, But Remains in Jail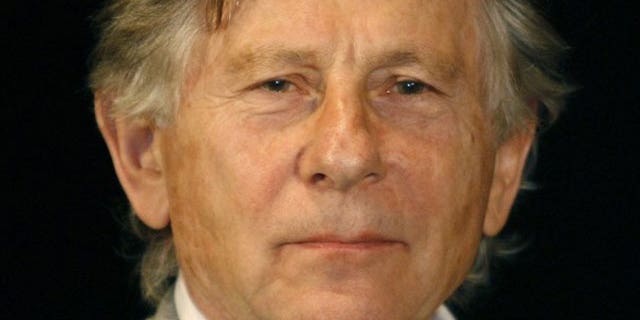 GENEVA – A Swiss court has authorized the release of Roman Polanski on bail of $4.5 million, but the Hollywood director will be required to remain under house arrest and electronic monitoring at his Swiss chalet.
But despite the court's approval, the Swiss Justice Ministry says it will keep Polanski in jail until it decides whether to appeal his release to the country's supreme court.
Spokesman Folco Galli says the ministry will make its decision "quickly," even though it has 10 days to appeal.
The Swiss Criminal Court still considers Polanski a high flight risk. Its ruling Wednesday said the new bail offer was significant enough to offset those concerns.
The decision does not affect the Swiss government's ongoing assessment of whether it should extradite Polanski to the U.S. for having sex in 1977 with a 13-year-old girl.
Polanski, who won a 2003 directing Oscar in absentia for "The Pianist," was accused of raping the girl after plying her with champagne and a Quaalude pill during a modeling shoot in 1977. He was initially indicted on six felony counts, including rape by use of drugs, child molesting and sodomy.
Polanski pleaded guilty to the lesser charge of unlawful sexual intercourse. In exchange, the judge agreed to drop the remaining charges and sentence him to prison for a 90-day psychiatric evaluation. Polanski was released after 42 days by an evaluator but the judge said he was going to send him back to serve the remainder of the 90 days. Polanski then fled the country on Feb. 1, 1978, the day he was to be sentenced.
A French native who moved to Poland as a child, the director of such film classics as "Rosemary's Baby" and "Chinatown" has lived in France since fleeing the United States. France does not extradite its citizens.
Polanski has been fighting since his arrest to be released from jail. He suffered a serious setback earlier this week when the Swiss Criminal Court rejected his appeal because of the high risk he would flee justice again. It turned down a bail payment of his Alpine chalet in Gstaad, house arrest and electronic monitoring as conditions for his release.
The loss appeared to prompt some rethinking of his defense, when one of Polanski's lawyers said Wednesday that it was possible that the director might voluntarily return to face justice in the United States after 31 years as a fugitive.
But that suggestion was quickly rejected by another attorney representing Polanski.
The Associated Press contributed to this report.