Rolling Stone features Boston bombing suspect on cover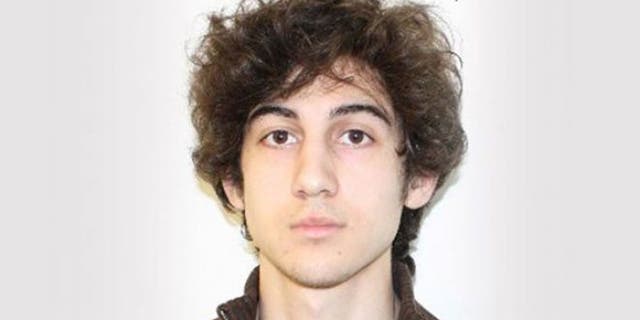 The cover of Rolling Stone magazine has most often been the domain of musicians, actors, comedians, and the occasional politician. But this week, the periodical has raised eyebrows by letting Boston Marathon bombing suspect Dzhokhar Tsarnaev grace the famous front.
The issue, which hits newsstands Friday, features a picture of an unsmiling Tsarnaev above the bolded legend "The Bomber." The subhead promises to reveal "[h]ow a popular, promising student was failed by his family, fell into radical Islam, and became a monster."
Rolling Stone has posted a blog entry featuring what it calls "five revelations" in the story, written by magazine contributing editor Janet Reitman. Among the details disclosed are Dzhokhar Tsarnaev's increasing devotion to Islam while still in high school, as well as his older brother Tamerlan Tsarnaev's possible mental illness, which the boys' mother decided would be better treated by Islam than by a psychiatrist.
Rolling Stone has not commented publicly on the decision to put Tsarnaev on the cover, which recently featured actor Johnny Depp and singers Rihanna and Justin Bieber.
The cover quickly drew a negative reaction on social media, with "Boycott Rolling Stone" becoming a trending Twitter topic in Boston. Northeastern University criminologist Jack Levin told MyFoxBoston.com that he feared the cover would simply add to the hype surrounding the case and send the wrong message to potentially disaffected people.
"If they want to become famous – kill somebody," Levin said, in summing up that message.
Federal authorities allege that the Tsarnaev brothers planted two bombs near the finish line of the Boston Marathon April 15. The explosions killed three people and injured over 200 others, with many of the injured losing part or all of their legs.
Four days later, Dzokhar Tsarnaev, who survived a shootout with police during which Tamerlan Tsarnaev was killed, was captured following a day-long manhunt in the Boston suburb of Watertown.
On July 10, Tsarnaev pleaded not guilty to 30 counts of a federal indictment. If the government decides to seek capital punishment, Tsarnaev could face the death penalty if convicted on one of 17 counts.
Click for the story from MyFoxBoston.com.