Roger Ebert says he has cancer again, taking 'leave of presence'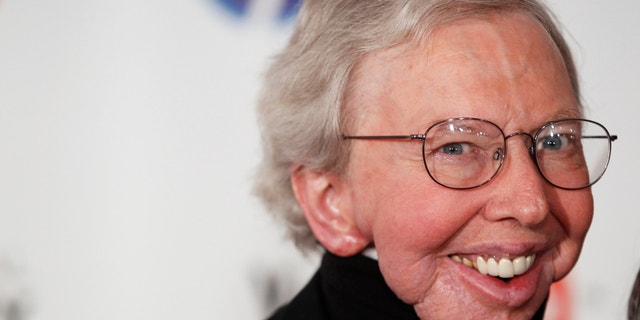 Roger Ebert will be writing fewer of his famed movie reviews because a recurrence of cancer, but the movie critic promises his illness will give him other topics to write about.
The Pulitzer Prize winner announced on his blog that he is undergoing radiation treatment for cancer that was discovered after he fractured his hip last year. He can't attend as many movie screenings, he said, so he will scale back.
He's calling it a "leave of presence."
"It means I am not going away," Ebert, 70, wrote in a blog post late Tuesday. "I'll be able at last to do what I've always fantasized about doing: reviewing only the movies I want to review."
Still, it's a loss for Ebert's fans and the film world, said Dann Gire, president of the Chicago Film Critics Association and movie critic for The Daily Herald newspaper in Arlington Heights. Ebert wrote more than 300 movie reviews last year.
"I compared him to marathon runner of film critics," Gire said. "He just never stops running. The older he gets the more amazing he becomes."
For many people, Ebert is the only film critic they read, said Ignatiy Vishnevetsky, who writes for rogerebert.com and was a host on Ebert's 2011 show "Ebert Presents at the Movies."
"It's a big loss for film culture," Vishnevetsky said. "It's a shame he's not going to be writing as much about film, but it's not like he's going to leave or stop writing."
Instead of films, Ebert said he will write about his health challenges. He has previously battled cancer in his thyroid and salivary glands and lost the ability to speak and eat during previous surgery, which also left him with a facial disfigurement.
"So on bad days I may write about the vulnerability that accompanies illness," Ebert wrote on his blog. "On good days, I may wax ecstatic about a movie so good it transports me beyond illness."
He added that it "really stinks that the cancer has returned and that I have spent too many days in the hospital."
Aside from select film reviews, Ebert announced other professional endeavours, too. He said he will relaunch his website under an entity called Ebert Digital. He said leaving the day-to-day grind will let him continue to write for the Chicago Sun-Times and "roll out other projects under the Ebert brand in the coming year."
Ebert's annual film festival, Ebertfest, will continue at the University of Illinois in Urbana-Champaign, opening on April 17, he said. And Ebert is starting a fundraising campaign on the website Kickstarter to bring back "Ebert Presents at the Movies," which went on hiatus in December 2011.
A trio of filmmakers, including Martin Scorsese, is working on a bio-documentary about Ebert. He also said he will review classic movies for his "Great Movies" book collection.
Ebert said he has hand-picked a team of film critics to write in his place. But Gire said Ebert is a critic who can't be replaced.
"You can replace a critic's job, but you can't replace the critic," Gire said. "And he is one of the rarest of critics in the country who has truly been a pioneer."