Rocker Pete Doherty Apologizes for Singing Nazi National Anthem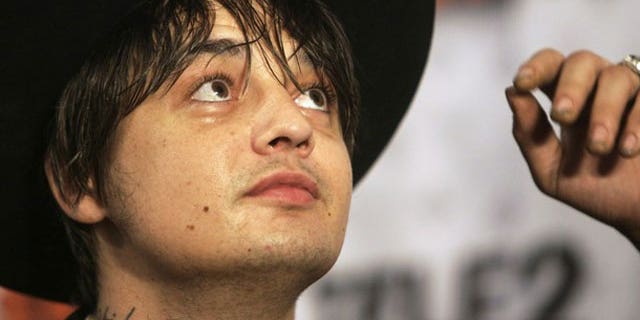 Peter Doherty has apologized for causing 'offence' after singing the Nazi anthem while performing at a music festival in Germany.
The singer was hauled off stage by organizers of the on3 festival in Munich after playing Deutschland, Deutschland Ueber Alles.
Festival-goers reportedly booed and shouted at Doherty but he kept on singing until he was eventually removed from the stage
In a statement released to Sky News Online, his spokeswoman said the Babyshambles singer "wanted to celebrate his appearance in Munich by assimilating and integrating with the crowd, something he tries do wherever he goes.
She added: "He was unaware of the controversy surrounding the German National anthem and he deeply apologises if he has caused any offence."
The statement went on to say: "Peter himself is from Jewish descent and has fought against racism and fascism with numerous organisations including Love Music Hate Racism."
Click here to continue reading about Doherty singing the Nazi anthem or for more entertainment news from Sky News.
Story distributed by NewsCore.