Robin Williams' 'Mork & Mindy' co-star Pam Dawber says he 'flashed,' 'grabbed' her on set but she 'never took offense'
Pam Dawber, who co-starred with Robin Williams on the hit sitcom "Mork & Mindy," says in an upcoming book that the late comedian loved to joke around on set and there were no shortage of sexual antics while filming.
Dawber, 66, detailed the tricks Williams used to pull to Dave Itzkoff, for his biography on the late comedian titled "Robin."
The book is set to be released on May 15, but the Daily Mail shared an excerpt from the upcoming biography.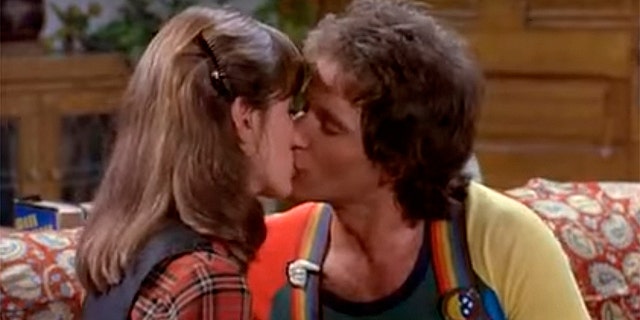 Dawber said Williams was "such a nice person who had a gigantic heart."
"I really loved Robin and Robin really loved me. We just clicked," Dawber told Itzkoff per the Daily Mail.
Dawber also revealed Williams' alleged sexual antics while they filmed the popular late-1970s sitcom.
BRITNEY SPEARS' EX-HUSBAND KEVIN FEDERLINE REPORTEDLY REJECTS CHILD SUPPORT PROPOSAL
"I had the grossest things done to me by him. And I never took offense," she allegedly said. "I mean I was flashed, humped, bumped, grabbed. I think he probably did it to a lot of people … but it was so much fun."
However, Dawber said times were different and Williams' behavior appeared to be acceptable.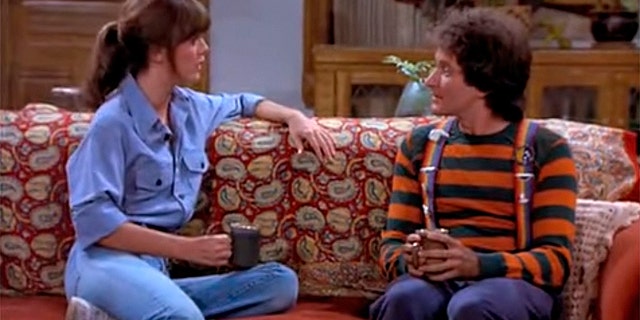 "Somehow he had that magic. If you put it on paper you would be appalled," she said. "But somehow he had this guileless little thing that he would do – those sparkly eyes. He'd look at you, really playful, like a puppy, all of a sudden. And then he'd grab your t--s and then run away. And somehow he could get away with it. It was the '70s, after all."
Howard Storm, the producer of the show, was also interviewed for the biography and confirmed Dawber's claims, according to the excerpts.
"He'd [Williams] be doing a paragraph and in the middle of it he would just turn and grab her a--. Or grab a breast. And we'd start again," Storm said. "It was just Robin being Robin, and he thought it would be funny. He could get away with murder."
'HOUSE OF CARDS' SEASON 6 ACTOR SAYS THE SHOW HAS BEEN ABOUT ROBIN WRIGHT'S CHARACTER SINCE SEASON 2
Garry Marshall, who died in 2016 but was reportedly interviewed before his death, also produced the show. He said Williams' "aim in life was to make Pam Dawber blush."
"He [Williams] would take all his clothes off, he would be standing there totally naked and she [Dawber] was trying to act," Marshall said, according to the Daily Mail.
Williams committed suicide in 2014 at the age of 63. He was battling Lewy Body Disease, a type of dementia. His wife, Susan Williams, revealed a year after his death that her husband was not depressed but was suffering from the disease.
"Robin did not die from depression," Susan Williams said passionately. "Robin had a deadly disease and it's called Lewy Body dementia. He had one of the worst cases they'd ever seen."