Robin Williams had 'a real connection' with the military before his death, film reveals
Robin Williams earned his first Oscar nomination playing Sgt. Adrian Cronauer in 1987's "Good Morning, Vietnam," but the late star's relationship with the American troops went much deeper than that.
A new documentary focusing on the life and career of the Hollywood star titled "Robin Williams: Come Inside My Mind" aired Monday night on HBO.
BOB SAGET FIGHTS BACK TEARS REMEMBERING ROBIN WILLIAMS: 'HE WAS BELOVED'
The film features in-depth interviews with those who knew and loved him, including Billy Crystal, David Letterman, Pam Dawber, his first wife Valerie Velardi, as well as his son Zak Williams, among others. It was made in conjunction with Williams' estate.
Emmy Award-winning filmmaker Marina Zenovich told Fox News she was surprised to learn about Williams' dedication to entertaining the military.
"His manager David Steinberg said, 'You have to talk about him and the USO tours,'" she said. "I didn't know much about it and I wasn't that excited, to be honest.
"[But] Robin didn't publicize this stuff. He just did it. And I was so moved. Just so moved by him wanting to go on these tours. How much it meant for him to be there for the troops and how much it meant to the troops. I have the chills just talking about it."
Williams made six USO tours to Iraq, Afghanistan and 11 other countries. He performed for 90,000 troops by the end of his final tour in 2010.
"It was like he almost had a need to make people laugh and make people happy," said Zenovich. "So I realized how important and how much his philanthropic side, whether it was his money or giving up his soul and time, was a big part of who he was. It was one of the things that surprised me. I didn't know how much he gave of himself. So we definitely wanted to include that in the film."
And Williams didn't just travel overseas to entertain. He was also determined to personally meet the soldiers fighting for his country.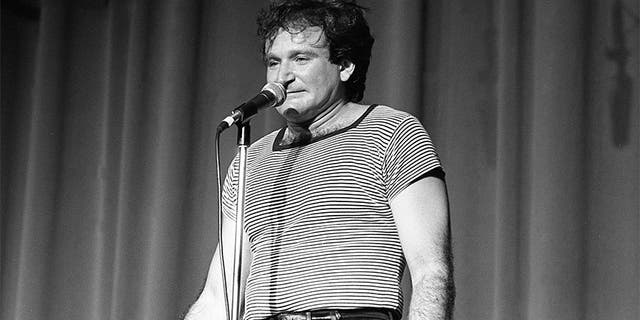 "There were these guys behind a fence, across a berm [and] a field, and they waved at him," recalled USO Vice President of Entertainment Rachel Tischler about the 2007 USO Chairman's Holiday Tour.
"And he jumped across the berm and went running over to them," she added. "Obviously, our security team completely freaked out. Again — height of war here. But he didn't care. He just wanted to go over and shake their hands and thank them. And that is what he was like."
Zenovich also revealed that for many of the troops away from their families, witnessing the comic legend in action was one of the highlights of their lives. And while it wasn't Williams' initial idea to participate in USO tours, he jumped at the chance when first given the opportunity in 2002.
It's been said Williams may have been inspired by fellow comedian Bob Hope, who performed nearly all of his 400 radio programs at military bases and embarked on annual tours where he delighted American servicemen with his sidesplitting monologues.
"[Robin] wanted everyone to have an autograph and a picture," she said. "It was so important for him to show how much he cared. When he was a kid, he played with toy soldiers so he had a real connection with the military… It's a moving part of the film and really speaks to his great need to put a smile on people's faces. Especially people who are having a hard time. He was incredibly generous with his time."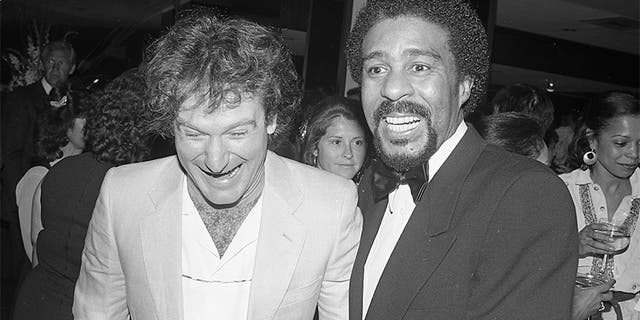 Jim Garamone, a writer for the Pentagon's internal news service, once described the comedian's compassion for American troops.
"At the end of every performance — be it a combat outpost or a forward operating base — Robin was always the last entertainer to leave," he previously wrote. "In Iraq, a group of Marines came in from patrol and missed his show. He made it a point to meet with them and give them 20 minutes of fun, even as the chopper's blades were turning to go to the next show.
"He was not a prima donna. One time a sandstorm grounded the party at an outpost near Baghdad. Robin, along with everyone else, crammed into a small 'tin can' to spend the night. The next day his jokes about snoring and gaseous emissions pretty much convulsed everyone."
But one person who struggled to share Williams with the world was his son Zak, who described that while the star was a doting, hands-on father, his fame and notoriety kept him away from long periods of time.
"The flip side of what I said, and Zak addresses it, was that Robin belonged to the world," said Zenovich. "As the child of someone like that, it wasn't easy. In fact, it was hard… You can feel the hurt. Robin tried to be there for his kids, but he also had to be there for the world. And he had a great need to perform and as Billy Crystal said, get that little extra hug you can only get from strangers. He had a need for that."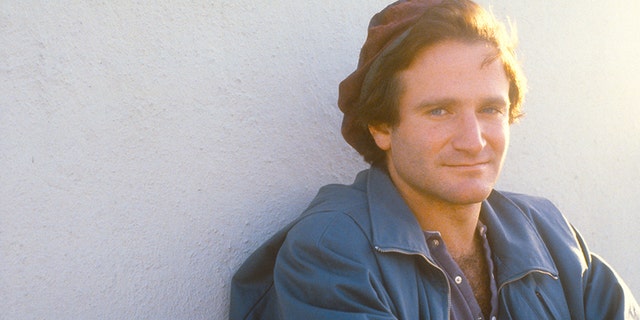 And it was the world that ached when Williams took his life in 2014 at age 63. While he was diagnosed with Parkinson's, it wouldn't be until after his death that it was revealed he was battling Lewy body dementia during his final days. His friends and co-stars initially suspected something was wrong.
"People noticed something was off," said Zenovich. "He was diagnosed with Parkinson's, he was seeing doctors, he was on medication. And I think a lot of time with these diseases, you go on medication and they have side effects. He's dealing with that and going to therapy.
"But when he died, they discovered in the autopsy that he had… Lewy body dementia. It was covering his brain. His whole brain had it. I don't think anyone understood the depth of what he was going through until it was too late… His brain was misfiring… which is really sad."
The documentary stresses it was his passion for making audiences smile that fueled his creativity and talent throughout his life.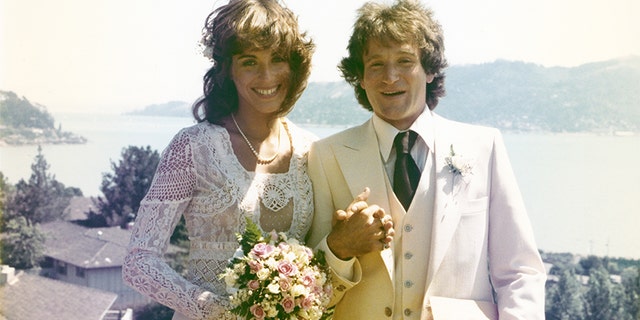 "Someone once asked me if I thought he was ever happy," explained Zenovich. "Of course he was happy at moments of his life, like the birth of his children, getting married [and things] related to the family. But I think he was at his happiest when he was on stage. It's like he was born to be on stage. He had this God-given gift that he had to channel and give to the world… He was everyone's comedian."