Rob Kardashian reveals he is expecting a child with fiancée Blac Chyna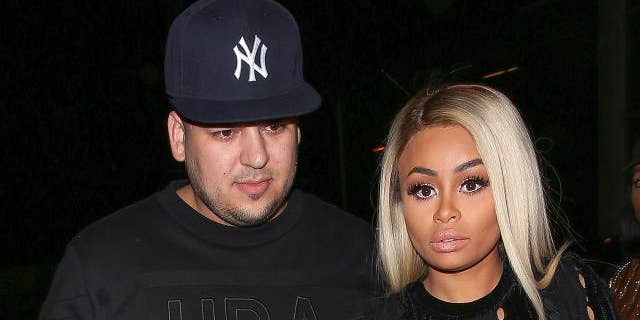 Rob Kardashian is feeling Mother's Day in a whole new way this year, posting a heartfelt Instagram message to his fiancée, Blac Chyna, just days after the couple announced they are expecting their first child together.
"And last but not least happy mamas day to this beautiful mama," the 29-year-old reality star wrote on Sunday. "I fell in love with her immediately because of how great of a mom she is and now I'm looking forward to starting a family with her! Thank you Chy for everything you do for me."
WATCH: Blac Chyna and Rob Kardashian Expecting First Child Together
Earlier in the weekend, the parents-to-be dropped out of two scheduled appearances, which would have been their first public outings since announcing the pregnancy.
The first was to have been an appearance at OHM Nightclub in Hollywood, California, on Friday night. Rob and Chyna were no-shows with no explanation at the time, and Kardashian deleted an Instagram picture of the promotional flyer that he had previously posted.