REVIEW: 'Winnie the Pooh' Destined to Become Children's Movie Classic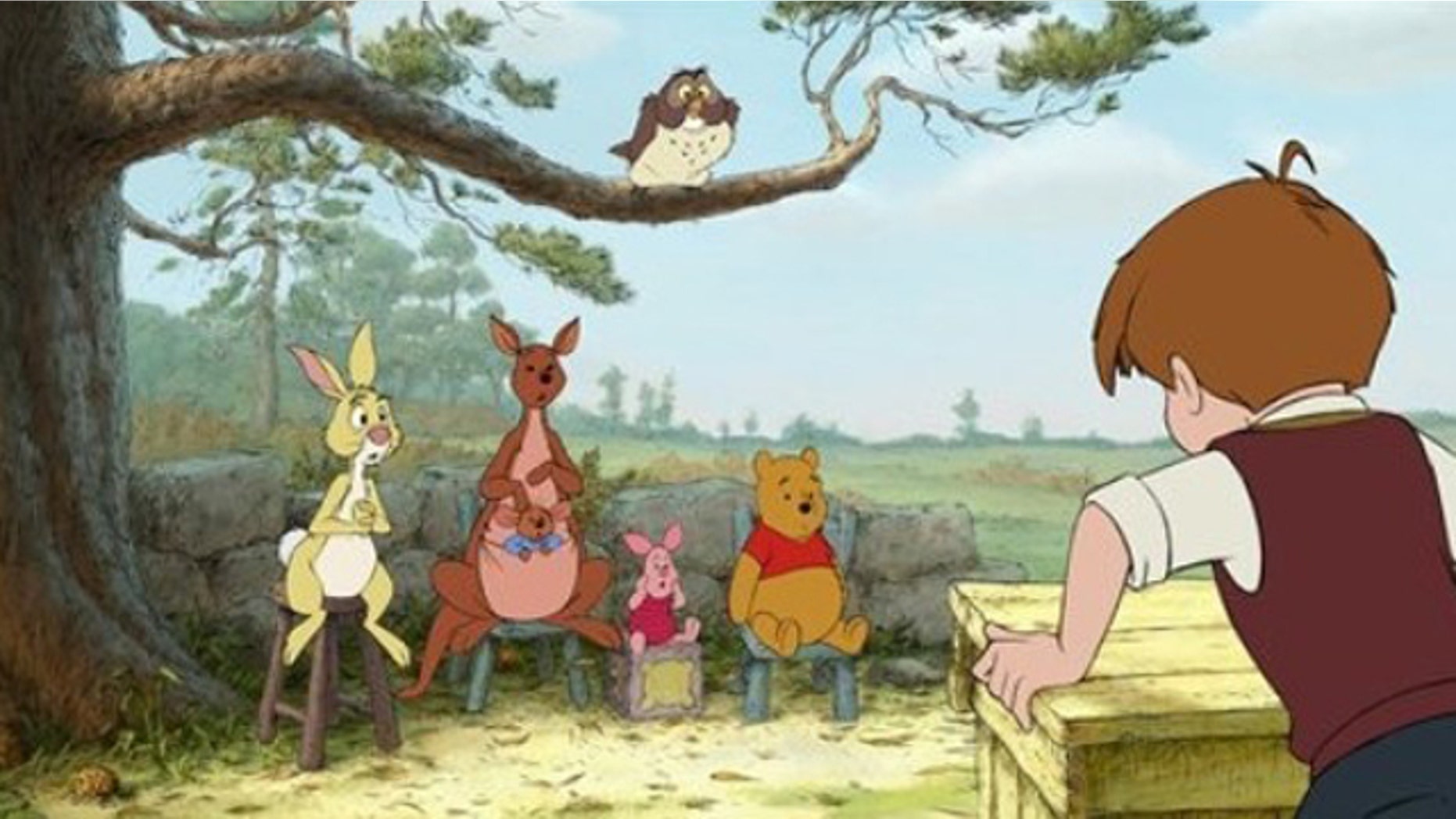 Hollywood is pretty good at mucking up classic children's stories. Not so with the whimsical and delightful "Winnie the Pooh."
Lovingly packed into just over an hour of screen time, "Pooh" brings A.A. Milne's beloved characters to the big screen in what feels like a small slice of humble pie.
"Pooh" captures the storybook feel of the original cartoons with narrator John Cleese telling the tale of Christopher Robin and his friends Winnie, Tigger, Eeyore, Owl, Rabbit, Piglet, Kanga and Roo. Bringing the books to life is one of the most endearing parts of the film. Using the storybook pages as part of the scenery, the characters walk, jump and hang from actual text and dialogue.
Veteran voice actor Jim Cummings (Winne the Pooh/Tigger) heads the cast, which also includes Craig Ferguson (Owl). In the vein of the original Sherman Brothers tune, "Winnie the Pooh" has some catchy songs by Kristen Anderson-Lopez and Robert Lopez (from Broadway's "Avenue Q" and "Book of Mormon") and sung by the cast, as well as a few by Zooey Deschanel, who doesn't lend her voice for a character. While the songs may not be very memorable, they provide more to the story than do those in most Disney musicals.
Walt Disney Animation Studios kept the classic 2-D animation of the original 'toons as well as the look of the books. While still not the old cell animation from yesteryear, it's a welcome reprieve from the computer wizardry of today. Plus it gives children who may not have seen "old" animation a "new" perspective.
Whether you are familiar with the characters or not, kids and adults will fall in love with Pooh Bear's rumbly tummy's addiction to honey, Eeyore's cynicism and Tigger's hyper-activeness. The characters are so charmingly ignorant that one cannot help but laugh out loud at some of the shenanigans they get themselves into, like searching helplessly for an imaginary creature called a Backson. [Note: And stay to the end of the credits. That's as far as we'll go.]
While high ticket prices and a short running time, some parents may wonder if its worth the money but "Winnie the Pooh" is on track to become a modern children's classic. In fact "Winnie the Pooh" should be a top contender for Best Animated Film at the Oscars.
Oh, bother.
4 out of 5 Stars