Retired LAPD detective claims unearthed letter links his father to Black Dahlia slaying
Retired LAPD detective Steve Hodel believes a new clue appears to identify his late father as the prime suspect behind one of the most infamous murders in America.
The South Pasadenan recently reported Hodel, who has written several books linking his father, Dr. George Hodel, to the heinous Black Dahlia murder in 1947, has received access to a handwritten letter by W. Glenn Martin, a late undercover informant for the LAPD during the 1940s.
Martin reportedly penned the detailed missive 69 years ago to protect his then-teenage daughters, whom he feared could be harmed over him knowing too much about the case.
The three-page letter, dated Oct. 25, 1949, reportedly identified "G.H." as the Black Dahlia's killer, as well as the likely suspect in the murder of Louise Springer, a 28-year-old who was abducted and strangled in 1949.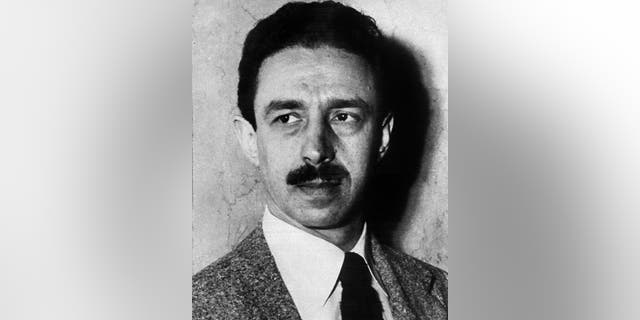 The letter was discovered in July by Martin's granddaughter, Sandi Nichols, tucked away in her late mother's belongings. The 62-year-old, who was unfamiliar with the murder cases described in the letter, searched the Internet for answers and found Hodel, according to the South Pasadenan.
Hodel had reportedly submitted the final draft of his upcoming book to his publisher when he received an email and then a phone call from a concerned Nichols. After speaking in depth about the discovery, Nichols sent Hodel the letter for further studying.
"I have lost lots of sleep over this letter," Nichols told the South Pasadenan from her Indianapolis home. "The letter created some serious questions for me. I suddenly had my hand on something very important. Who was this man 'G.H.' and who were those women he killed?"
The letter is included as an afterword in Hodel's new book, "Black Dahlia Avenger III," due out this week.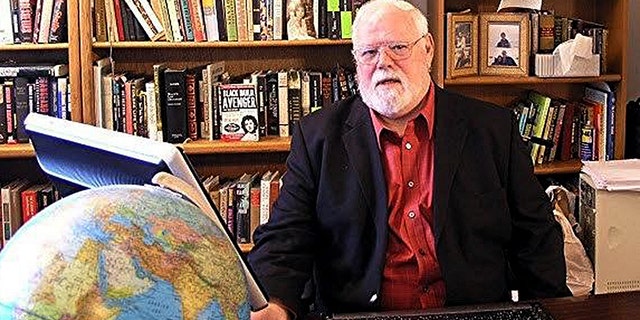 Nichols told the publication she was haunted by the details concerning Elizabeth Short, who would be dubbed the Black Dahlia by the press after her gruesome death.
Short's naked corpse was found in a vacant lot on Jan. 15, 1947. She was scrubbed, cut in half and drained of blood. She was viciously mutilated and a joker's smile was carved on her face.
"Elizabeth was 22 when she was killed," said Nichols. "She had four siblings, a mother who loved her dearly. To think that 'good' people knew who killed her and covered it up and went on to live their own lives is unconscionable to me. Elizabeth matters. Her family matters."
Hodel has no doubt his father is the mastermind behind Short's demise.
The Guardian previously reported that shortly after Dr. Hodel's death in 1999 at age 91, Hodel went through his belongings and discovered photographs he believed were of Short. This compelled him to spend decades looking for evidence that proves his father killed the Massachusetts native.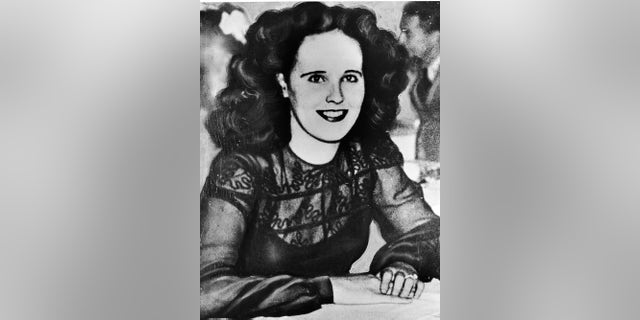 Hodel believed crime scene photos showed that Short was given a hemicorporectomy, a procedure that "slices the body beneath the lumbar spine, the only spot where the body can be severed in half without breaking bone." He argued the procedure was taught in the 1930s, the same time period when his father would have been in medical school.
According to The Guardian, Hodel combed through witness interviews and newspaper archives, filed a Freedom of Information Act to retrieve FBI files on the case and other information the bureau had collected on his father. He also tracked down those who were associated with the case.
While a handwriting expert determined there was "a strong likelihood" his father's handwriting matched the script on some of the notes the killer sent to the LAPD, the results were inconclusive.
The publication added Steve Lopez, a columnist for the Los Angeles Times, asked the Los Angeles County district attorney's office for more information on the case to fact-check his column, which focused on Hodel's 2003 book about his findings at the time. According to the documents, Dr. Hodel was indeed one of the main suspects in the Black Dahlia investigation. Lopez also read through seemingly forgotten police transcripts, which revealed Dr. Hodel's home had been reportedly bugged by the district attorney's office.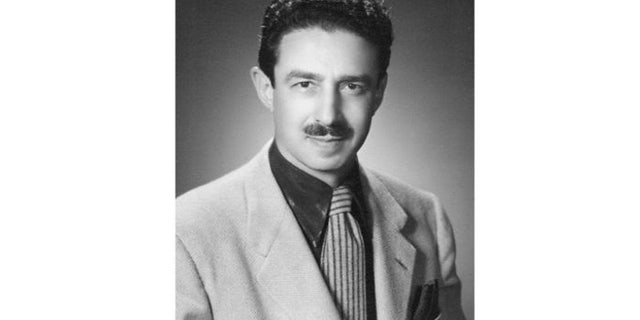 The Smithsonian Magazine reported the recordings allegedly revealed Dr. Hodel bragging, "Supposin' I did kill the Black Dahlia. They couldn't prove it now. They can't talk to my secretary anymore because she's dead." It's unknown whether Hodel knew he was being heard and decided to taunt police or if he was confessing to his potential involvement.
The magazine also revealed one of the photographs Hodel initially believed was of Short was later identified as a family friend. The publication also pointed out the media's attention on Hodel's findings also dwindled with time after he argued that Dr. Hodel could have also been responsible for the Zodiac murders, which occurred in California in the late 1960s and early 1970s.
People magazine also reported police didn't build their case and arrest Dr. Hodel at the time because he skipped town without his family in 1950 and ended up in the Philippines, where he lived for the next 40 years.
In 2013, Hodel claimed a search of his family's Hollywood home by a cadaver dog and a retired police sergeant turned up the scent of human decomposition. He believed it was the same place where Dr. Hodel allegedly killed Short.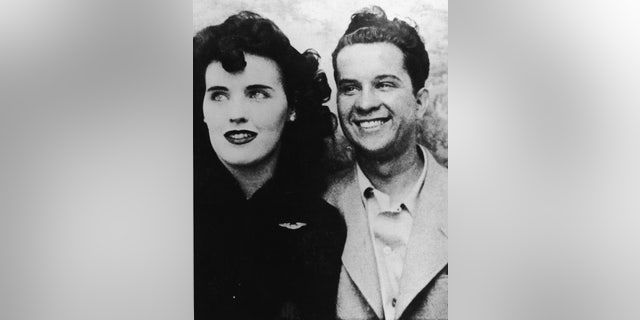 Vanity Fair recently reported actor Chris Pine and "Woman Woman" director Patty Jenkins will be releasing a TNT miniseries titled "I Am the Night" in January 2019, which is inspired by the Black Dahlia case. The story will also feature a "sinister" Dr. Hodel, played by Jefferson Mays.
When Short first showed up in Los Angeles during the 1940s, the small-town girl had big dreams of becoming a movie star. However, she would only receive fame in death.
Short's death became the subject of a 2006 film directed by Brian De Palma, starring Scarlett Johansson and Hilary Swank. It also inspired FX series "American Horror Story" in 2011, with Mena Suvari playing Short.
In late 2017, British lawyer Piu Eatwell told Fox News she may have solved the mystery of the infamous murder. In her book, "Black Dahlia, Red Rose," Eatwell attempted to shed light on Short's killing based on legal documents from the case, letters and grand jury testimony. Eatwell even tracked down some of the last living people with direct knowledge of the events at the time.
Based on her findings, Eatwell claimed it was an ex-boyfriend, who was a former mortician's assistant, who did it.
Eatwell went on to insist that Leslie Dillon, an aspiring writer, allegedly preserved newspaper clippings about violence against women. Short's friend Ann Toth and model Ardis Green reportedly identified Dillon as one of her boyfriends.
The Los Angeles Times reported in 1949 that Dillon was released by police due to lack of evidence. He would go on to live a relatively quiet life until his death in 1988 at age 67.
Short's murder remains unsolved.