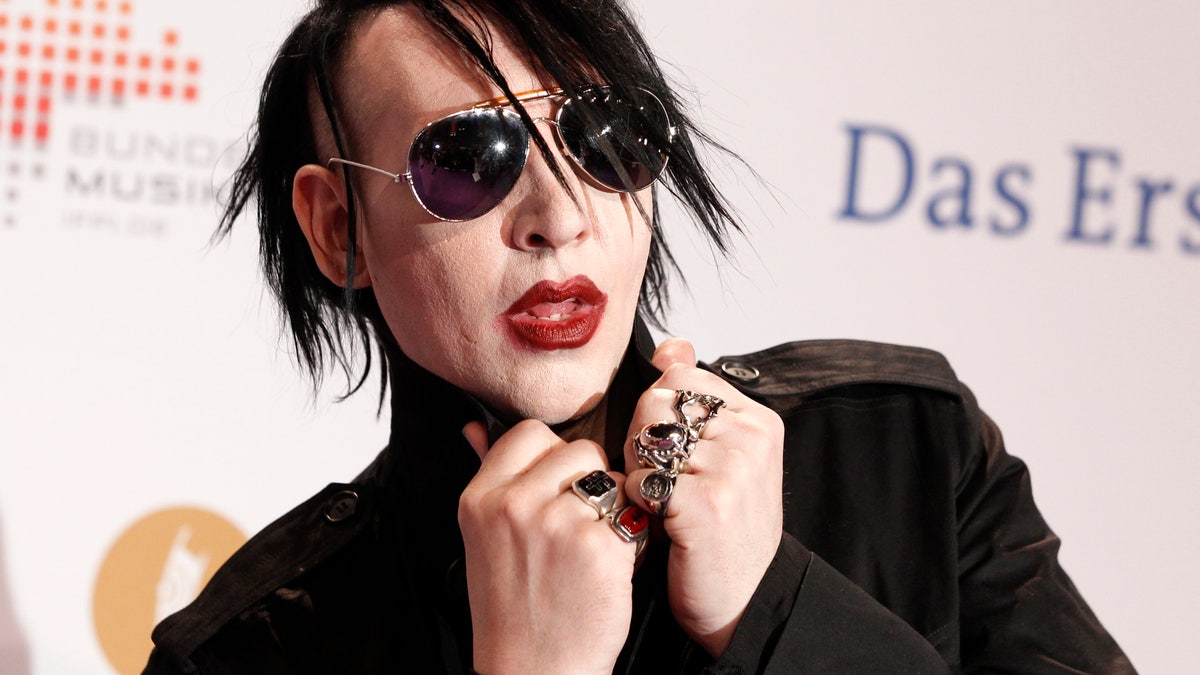 Rocker Marilyn Manson's concert in New York City was abruptly ended Saturday night after he was struck by a stage prop, media reports said.
The severity of Manson's injuries was not immediately known, Rolling Stone reported, but a source told Variety that Manson "should be fine."
"Manson suffered an injury towards the end of his incredible NYC show. He is being treated at a local hospital," a spokesperson for the performer told Rolling Stone.
But some eyewitness accounts indicated that the singer was seriously injured, according to BBC.
Anthony Biscardi told the British media outlet said that Manson lay still on the stage for as long as 15 minutes after the accident. He was covered by a sheet as he was transferred to a stretcher and rushed to a local hospital.
"He was pretty limp, almost as though he was unconscious," Biscardi said to BBC.
The incident happened less than an hour into the show at the Hammerstein Ballroom, the report said.
According to Rolling Stone, Manson made his way toward the back of the stage, where a prop featuring two giant pistols suddenly fell forward onto him.
Variety reported that the band was playing a cover of the Eurythmics' "Sweet Dreams (Are Made of This)." The band kept playing until they noticed that Manson was not getting up, the report said.
The stage crew lifted the prop off Manson, and he lay on the floor for several minutes, the report said, while venue workers shouted for ice to be brought to the scene.
On Friday night, Manson was injured during a concert in Pittsburgh, Loudwire.com reports.
Manson's concert tour began this week. It was unclear whether any upcoming shows will be postponed.