Report: Sharon Osbourne quitting 'America's Got Talent' because NBC fired her son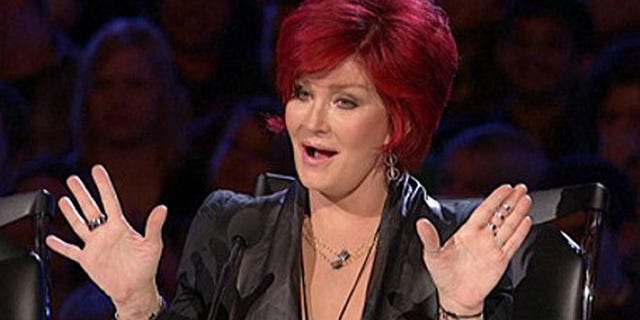 Sharon Osbourne says she's quitting "America's Got Talent" because the network fired her son Jack from a new military-themed reality show after he disclosed that he has multiple sclerosis, the New York Post reports.
According to Osbourne, Jack was fired from "Stars Earn Stripe"s by e-mail in June, two days before he was supposed to report to work and shortly after he publicly disclosed his MS diagnosis. But the show's producer, David Hurwitz, said at a news conference last month that, while the network had been "in talks" with Jack regarding the show since April, he had never officially been hired.
Sharon Osbourne Says She Hasn't Been Asked Back to America's Got Talent
According to the Post, all parties agree that the contract NBC sent to Jack was never signed. But Jack and Sharon Osbourne insist they were operating on good faith that Jack would be participating on the show — based in part on Sharon's own experience with "America's Got Talent" ("I was working without a signed contract right up until the live shows started," Sharon says. "Everything is done at the last minute.") and an e-mail Jack received from Vice President of Talent Relations Chuck LaBella in May.
"We are looking forward to working with you," the e-mail read. "I am happy you are going to be in the NBC family."
"Stars Earn Stripes," which premieres Monday, Aug. 13 at 9/8c on NBC, features celebrities competing against one another in military training activities. Hurwitz told the Post that the agreement with Jack fell through because "the rigors of the show were too intense for him."Jack claims that he offered to purchase his own insurance policy for the show and that the network declined.
After complaining to NBC executives about the handling of the situation, Osbourne ultimately decided she wouldn't return to "America's Got Talent," despite the fact that she remains under contract for the show. "It's time to move on," she tells the Post. "I just can't be fake. ... They can't make me do something I don't want to do."
Is Sharon Osbourne Leaving America's Got Talent?
The network can, however, prevent Osbourne from being a judge on another network for five years, she claims. "Sharon has been a valuable part of the NBC family," an NBC representative told the Post. "We regret any misunderstanding and wish Jack well."
Sharon Osbourne first made headlines last month when she sent an ominous Twitter message to her fellow "Talent" judge Howard Stern on Tuesday. "My darling @HowardStern, money is not the reason I'm not returning to @nbcagt, it's because..." Osbourne wrote, never tweeting the reason.