Report: Pam Anderson Hates Kate Gosselin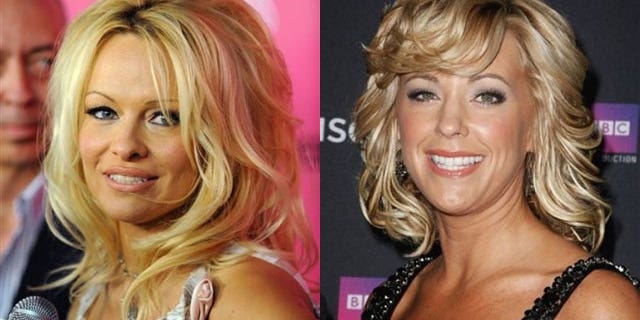 NEWYou can now listen to Fox News articles!
Things are getting ugly behind the scenes on "Dancing With the Stars" between Kate Gosselin and Pam Anderson.
According to a report from Life & Style magazine, "Pam can't stand Kate."It doesn't help that Kate is reportedly desperate to be friends with the former "Baywatch" babe because "she thinks it will help her career," a source tells Life & Style.
SLIDESHOW: The Cast of 'Dancing With the Stars'
But while Kate may think they have a "a lot in common because their private lives have been fodder for years and they've both had reality shows," Pam is quietly laughing behind the mom of eight's back, according to the report.
SLIDESHOW: The Lovely and Talented Pam Anderson
While a rep for the show denies any such tension, judge Carrie Ann Inaba says Kate does indeed get a bad rep.
"I think everybody just needs to give her a chance, just like everybody else," she said.