Report: Justin Bieber cancels 'extravagant' surprise date with Selena Gomez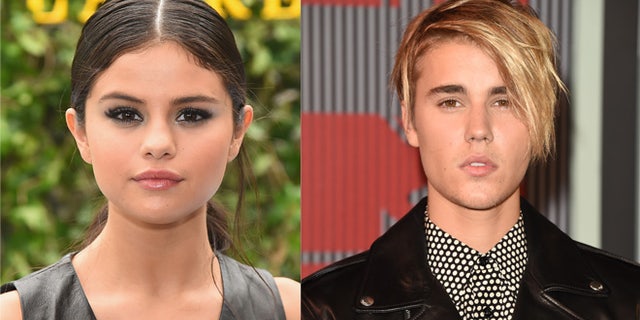 NEWYou can now listen to Fox News articles!
Justin Bieber and Selena Gomez seemed like they might be rekindling their relationship after she was spotted in his dressing room after a concert last week. But it looks like Bieber's plans to woo his ex-girlfriend got canceled.
Sources told E! News that the 22-year-old Canadian singer had planned a surprise date at the Staples Center as a repeat to the night he and Gomez screened "Titanic" several years ago.
However, Bieber called it off at the last minute.
"I don't know why he didn't go through with it, and I also don't know if he ever even told Selena about his plan, but I do know he is really obviously trying to date her again," the source said. "He wanted to do something big and extravagant for her like this and had been making arrangements for the movie date before his concert even started."
It was the same day he abruptly cancelled all future meet-and-greets with fans for the remainder of the tour.
"The pressure of meeting peoples' expectations of what I'm supposed to be, is so much for me to handle and a lot on my shoulders," Bieber wrote on Instagram that day.
The source told E! News some are speculating the cancellation may have something to do with Gomez and a possible argument with her.
"Something shifted Bieber's mood completely," the insider told E! News.
A few days earlier, Bieber posted on Instagram a 2011 photo of Gomez and him kissing. He captioned it: "Feels."
Gomez raised the temperature by adding a comment of her own to the photo: "Perfect."