Report: Disgraced Amazon exec Roy Price had long history of alleged drinking, harassment issues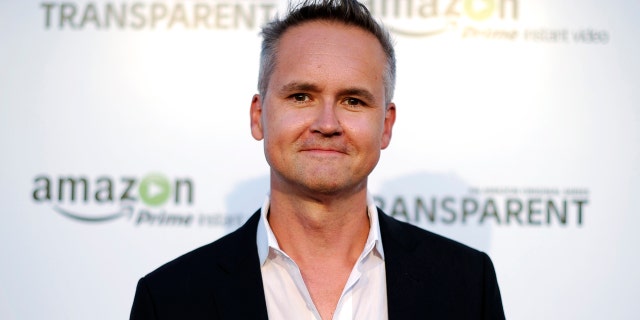 The culture at Amazon is in question after a bombshell Wall Street Journal report indicated that the company ignored sexual harassment and alcohol concerns about now-disgraced former Amazon Studios Chairman, Roy Price.
Price resigned last month after he was accused of sexual harassment and three of his top staffers have since been fired or left the company, according to The Wall Street Journal.
"Price appeared inebriated at a number of professional functions," people who worked with him told the Journal, and Amazon executives had to help him into a cab on one occasion.
He once suggested to a producer that they have an affair to help promote her series, and on two occasions made actresses so uncomfortable with his advances that colleagues had to move them away from him, the Journal wrote, citing "people who witnessed the events."
The Journal also reported that many people in Hollywood felt Price seemed "uninterested" with his job, but he was able to get away with it because the California-based Amazon Studio is far away from its Seattle headquarters.
Amazon executives told the Journal that the L.A. area studio was "tainted by a Hollywood culture in which norms of professional behavior are often ignored."
Price stepped down last month after he was accused of harassment, but the same female employee complained about Price in 2015 and "didn't appear to seriously discipline" him over the allegation, according to the Journal.
"Amazon knew and failed to act on serious harassment allegations. Devastating," New York Times investigative reporter Jodi Kantor tweeted along with a link to the WSJ story.
Amazon Senior Vice president Jeffrey Blackburn has said that Price's situation will help "provide a harassment-free workplace" going forward, but the Journal cites "a person with knowledge of the probe" who said he knew about the 2015 investigation into Price's conduct.
The Journal cites former executives who found Price's "heavy drinking and inappropriate remarks" as troubling. The story also said Price slurred his words at work events, actively looked for female companionship from young actresses and "bragged about his sexual prowess."
Through a friend, Price disputed the claims to the Journal.
When producer Isa Hackett complained about Price in 2015, Public Interest Investigations Inc. was brought in by Amazon executives to investigate, according to the Journal. However, she wasn't made aware of the findings and Price was simply "told to steer clear" of her and to "watch his drinking" at events.
After Hackett saw public allegations of sexual harassment derail disgraced movie mogul Harvey Weinstein last month, she decided to go public with her claims against Price. Since the allegations became public and Price stepped down, Amazon is finally making changes.
"They're cleaning house," a person close to the company told the Journal. "They got rid of all the people who were perceived to be close to Roy."
Amazon has promoted women to top roles in the television division, according to the report.