'Real Housewives of Orange County's' Tamra Judge: 'I would never abuse, hurt or neglect' my daughter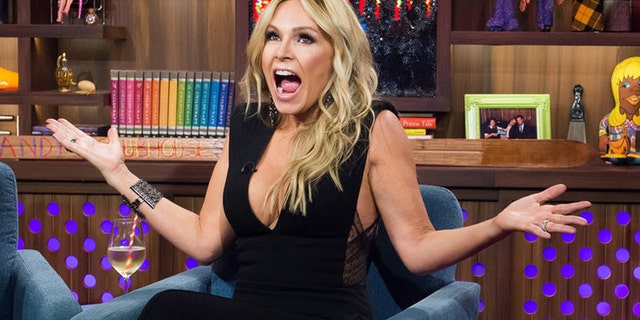 "Real Housewives of Orange County" star Tamra Judge is defending her parenting despite what her estranged daughter says.
Judge, 49, took to Instagram on Wednesday to address daughter Sidney Barney's Facebook post that accused her of being a neglectful parent, People Magazine reported.
"I want to say thank you to everyone that has reached out to me to see if I'm okay. I/We are trying our best to enjoy our vacation. Thank you to my Mom who is not taking this very well and feels the need to defend me. I love you Mom," Judge wrote in a since-deleted caption.
"I love my daughter and I would NEVER abuse, hurt or neglect her in any way," the reality TV star added.
Judge is in Aruba renewing her vows with husband Eddie Judge amid the drama. On Monday night, Barney, who lives with her father Simon Barney, Judge's ex-husband, posted a lengthy Facebook message saying her mother was "mentally and emotionally abusive."
"The reasons I left my mothers house are that she was neglectful (leaving us at home with no food or simply ignoring us entirely), she constantly put herself first and the biggest reason was that she was mentally and emotionally abusive. She was no mother to me," the 18-year-old wrote.
She then said part of the reason her parents separated was because Judge's love for being in the spotlight.
"Not even two weeks after I graduated she posted a photo of me and shared it with her one million followers knowing that it would get picked up by the press. The one thing I asked and have been asking for 4 years now has been to not talk about me because I don't want to be in the spotlight," Sidney wrote, adding that her mother disregarded her request and posted the photos anyway.
"But Again breaking her promises as per usual, she puts herself, her fame, her reputation, and her bank account before me. If she really wanted a relationship she would keep her promises and recognize that it is no one else's fault but hers that I do not want her in my life," Barney said.
"My mom has been portraying the innocent erased mother whose daughter was estranged from her due to divorce and an evil ex husband when in actuality she is the sole reason why I do not want her in my life and will not have a relationship with her," Barney wrote.