'Real Housewives of Miami' star and businessman Herman Echevarria is dead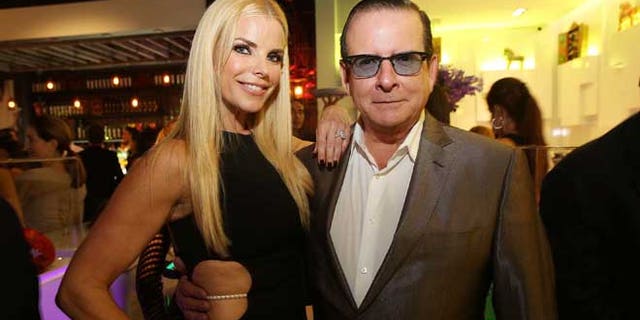 NEWYou can now listen to Fox News articles!
A prominent South Florida businessman who appeared on "Real Housewives of Miami," was found Monday morning in a Miami hotel, according to E! News.
The body of Herman Echevarria Sr. was found at the Epic Hotel in Miami, the entertainment outlet reported.
Echevarria and his then-wife, Alexia, founded Venue magazine and starred in "Real Housewives of Miami." They separated in 2015 after 15 years of marriage and divorced earlier this year.
Family members and employees became concerned after Echevarria failed to answer his phone and did not go to work Monday.
E! News reported that he is believed to have suffered a heart attack, but a final determination will be made by a medical examiner.
"The Echevarria family is heartbroken over the sudden passing of our patriarch, Herman Echevarria, this morning. He was a family man, a hardworking businessman, dedicated to helping others and a pillar of his community [who] was loved by everyone who's life he touched," Alexia said in a statement quoted by E! News. "We ask that you please respect our privacy during this time of grieving."
Echevarria was born in Cuba and at one time served on the council of the city of Hialeah.
The U.S. Hispanic Chamber of Commerce issued a statement praising Echevarria.
"His work as a successful entrepreneur, respected business leader, philanthropist and devoted family man represented the very best of our community," the statement read. "His creative mind and compassionate heart were a gift to all who had the good fortune to know him."
Like us on Facebook