'Raising Trump' by Ivana Trump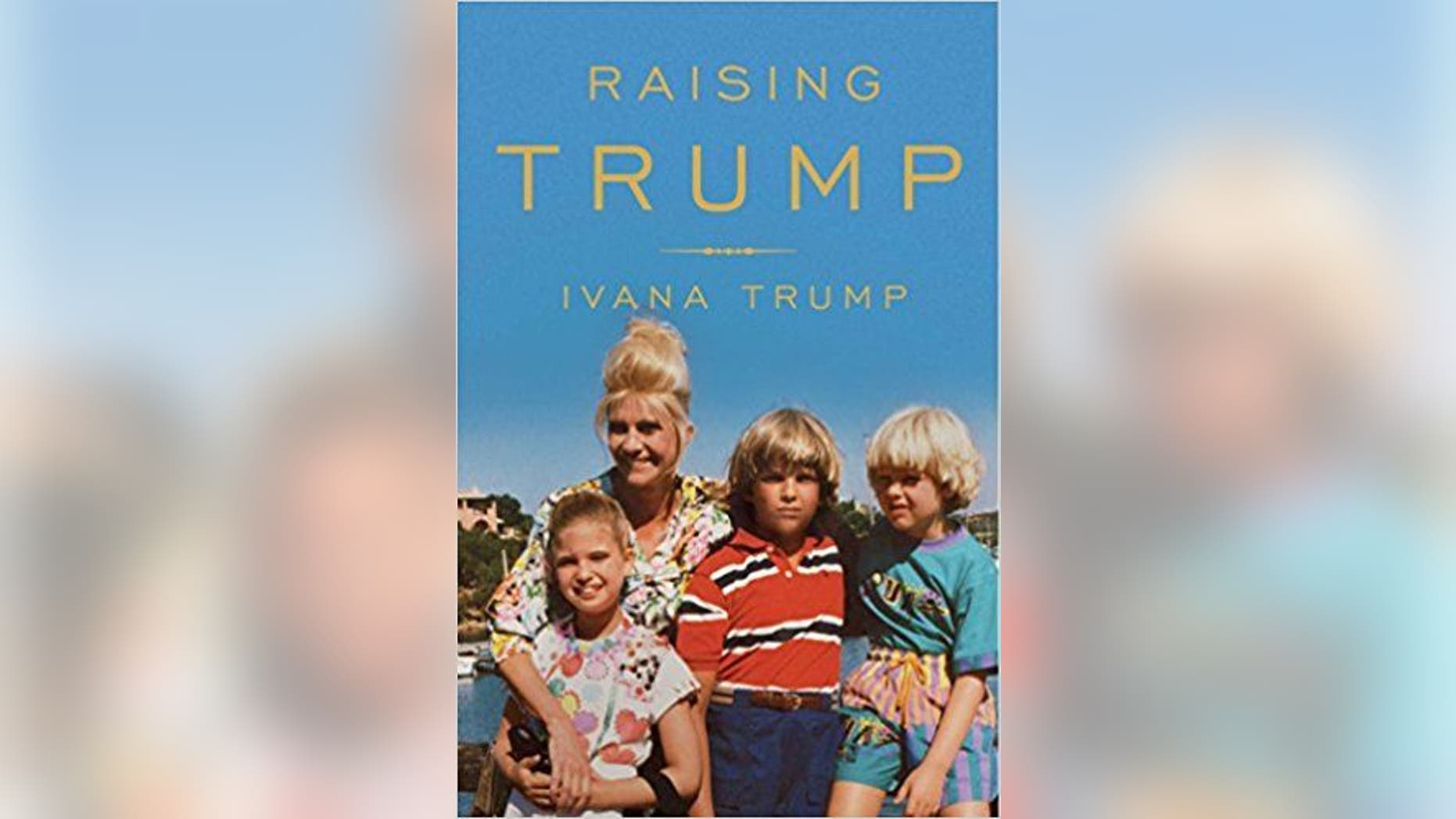 From the publisher: In Raising Trump, Ivana Trump reflects on her extraordinary life and the raising of her three children—Donald Jr., Eric, and Ivanka—and recounts the lessons she taught her children as they were growing up.
As her former husband takes his place as the 45th President of the United States, his children have also been thrust into the media spotlight—but it is Ivana who raised them and proudly instilled in them what she believes to be the most important life lessons: loyalty, honesty, integrity, and drive. Raising Trump is a non-partisan, non-political book about motherhood, strength, and resilience. Though Ivana writes about her childhood in communist Czechoslovakia, her escape from the regime and relocation to New York, her whirlwind romance, and her great success as a businesswoman, the focus of the book is devoted to Ivana's raising of her children. Donald Trump Jr., Eric Trump, and Ivanka Trump will all contribute their own memories to the book.
"Every day, people ask me how I raised such great kids. They are truly amazed when I tell them that there was no magic to their upbringing. I was a tough and loving mother who taught them the value of a dollar, not to lie, cheat, or steal, respect for others, and other life lessons that I'll share now in Raising Trump, along with unfiltered personal stories about Don, Eric, and Ivanka from their early childhood to becoming the 'first sons and daughter.'" —Ivana Trump