Raising Sofia Vergara: Colombian Actress Takes Her Life As Single Mom To Small Screen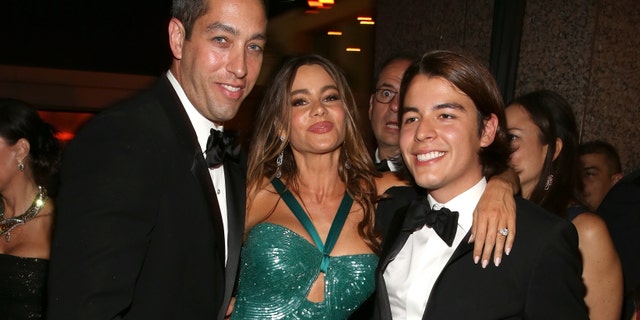 Sofia Vergara is lending her hand to yet another TV show comedy.
Deadline.com reports the "Modern Family" star has signed up to produce a single-camera comedy sitcom for ABC inspired by her experience as a single mom .
It's called "Raising Mom" and will be produced by Vergara's Latin World Entertainment, Electus and ABC Studios, according to the report.
"(The show) is inspired by Vergara's experiences raising her son and follows a young single mom and her 21-year-old son who discover that they have done a pretty good job raising each other, only now they decided it might be time to gain some independence," Deadline.com reports.
Gail Mancuso, who won a directing Emmy for "Arrested Development" last month, is on board to direct the pilot.
According to Deadline, the idea for the show was conceived by Luis Balaguer of Latin World Entertainment, after watching Vergara's relationship with her son Manolo.
"Raising Mom" will be the second project between Latin World Entertainment and Electus. The companies are also producing the half-hour comedy "Speak American" at FOX. Latin World Entertainment is also producing ABC's upcoming drama "Killer Woman."
Colombian-born Vergara, 41, has played Gloria Pritchett, the Latin wife Jay Pritchett played by Ed O'Neill on the Emmy winning "Modern Family" since it premiered in 2009. Forbes recently named her TV's highest-earning actress.
Follow us on twitter.com/foxnewslatino
Like us at facebook.com/foxnewslatino