Rachel Uchitel and Matt Hahn getting divorced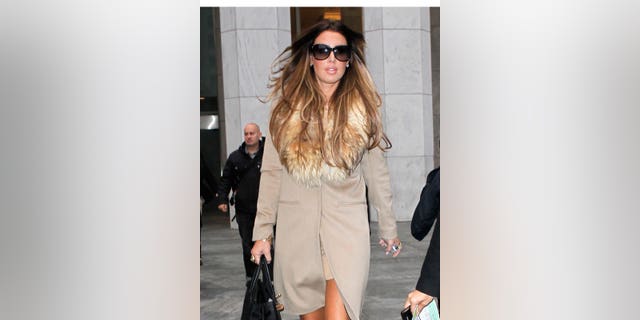 Rachel Uchitel and Matt Hahn, who were married in October 2011, are calling it quits — Matt reportedly filed for divorce on June 10, citing "cruel and inhumane treatment," according to TMZ.
PHOTOS: Rachel Uchitel and Matt Hahn
Rachel's rep, Howard Bragman released a statement explaining the situation:
"Rachel Uchitel is ending her marriage of less than two years to insurance executive and former Penn State fullback Matt Hahn. The couple have a one-year-old daughter, Wyatt Lily, together. It is Ms. Uchitel's goal to resolve this action amicably, quickly and quietly and not in the media. No further details of the action are being released at this time by Ms. Uchitel."
Rachel and Matt's relationship reportedly exploded in May of this year when the former "Celebrity Rehab" star called 911, asking for help removing Matt from their house after a bad argument. Allegedly, the incident was just one of many explosive fights between the couple. TMZ claims that one fight got so bad that Rachel slapped her husband after he repeatedly called her names.
A source told HollywoodLife.com that Rachel is very upset about the split. Another source added that the divorce comes as a shock, as Rachel and Matt were talking about potentially trying to have a second child in the near future.
Click here for more details from The Hollywood life.