Queen Latifah's mother dies after battle with heart failure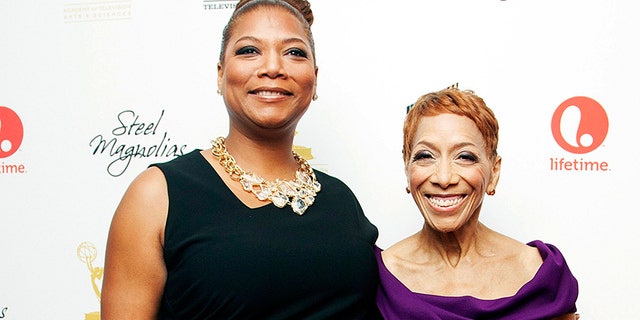 Queen Latifah's mother, Rita Owens, passed away on Wednesday after battling a heart condition.
The actress and musician announced Owens' death in a statement to People.
"It is with a heavy heart that I share the news my mother, Rita Owens passed away today. Anyone that has ever met her knows what a bright light she was on this earth," Latifah said. "She was gentle, but strong, sweet, but sassy, world[l]y but pragmatic, a woman of great faith and certainly the love of my life.
Latifah, whose real name is Dana Owens, said her mother struggled with a heart condition for many years.
The statement didn't give her mother's age or where she died.
The star shared a video Wednesday night of a photograph of her mother with the caption "143," which signifies "I love you."
Owens' passing comes after more than a decade with her chronic condition. Latifah and her mother became spokeswomen for heart failure after they participated in a "Rise Above Heart Failure" PSA together for the American Heart Association in 2015. Latifah continued working with the organization over the years.
"My mom is stronger than anyone I've ever known," Latifah says in the PSA. "Growing up when life got hard, her strength helped pull us through. Even after her heart failure diagnosis she remains stronger than ever."
That same year, Latifah opened up to People about being a caregiver to her ailing mother.
"As a caregiver – it's just like being a parent, like some things really don't matter," Latifah said. "All the kind of frivolous things sort of fall to the side because there's something way more important than all that. And when we go through these things together as a family, I realize, these are the important things, these are the important moments."
The Associated Press contributed to this report.