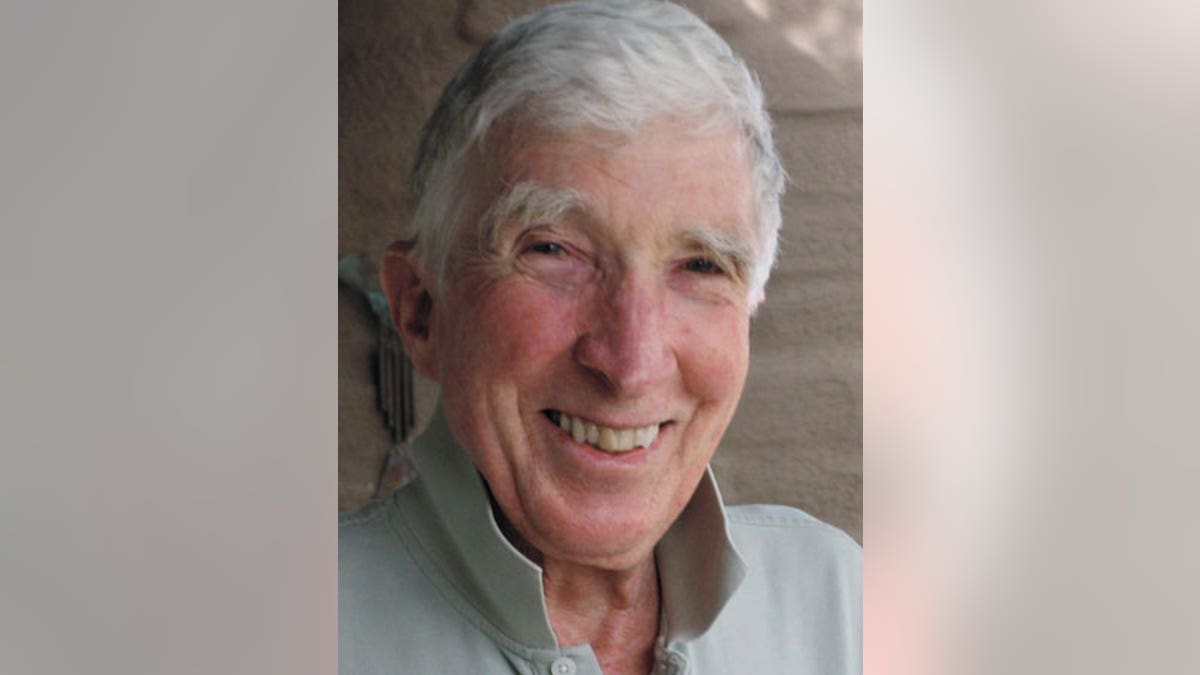 NEW YORK – John Updike, the Pulitzer Prize-winning novelist, prolific man of letters and erudite chronicler of sex, divorce and other adventures in the postwar prime of the American empire, died Tuesday at age 76.
Updike, best known for his four "Rabbit" novels, died of lung cancer at a hospice near his home in Beverly Farms, Mass., according to his longtime publisher, Alfred A. Knopf.
A literary writer who frequently appeared on best-seller lists, the tall, hawk-nosed Updike wrote novels, short stories, poems, criticism, the memoir "Self-Consciousness" and even a famous essay about baseball great Ted Williams.
He released more than 50 books in a career that started in the 1950s, winning virtually every literary prize, including two Pulitzers, for "Rabbit Is Rich" and "Rabbit at Rest," and two National Book Awards.
Although himself deprived of a Nobel, he did bestow it upon one of his fictional characters, Henry Bech, the womanizing, egotistical Jewish novelist who collected the literature prize in 1999.
His settings ranged from the court of "Hamlet" to postcolonial Africa, but his literary home was the American suburb, the great new territory of mid-century fiction.
Born in 1932, Updike spoke for millions of Depression-era readersh these issues that I would feel crushed. I was crushed by the purely materialistic, atheistic account of the universe," Updike told The Associated Press during a 2006 interview.
"I am very prone to accept all that the scientists tell us, the truth of it, the authority of the efforts of all the men and woman spent trying to understand more about atoms and molecules. But I can't quite make the leap of unfaith, as it were, and say, `This is it. Carpe diem (seize the day), and tough luck."'
He received his greatest acclaim for the "Rabbit" series, a quartet of novels published over a 30-year span that featured ex-high school basketball star Harry "Rabbit" Angstrom and his restless adjustment to adulthood and the constraints of work and family. To the very end, Harry was in motion, an innocent in his belief that any door could be opened, a believer in God even as he bedded women other than his wife.
The series "to me is the tale of a life, a life led by an American citizen who shares the national passion for youth, freedom, and sex, the national openness and willingness to learn, the national habit of improvisation," Updike would later write. "He is furthermore a Protestant, haunted by a God whose manifestations are elusive, yet all-important."
Other notable books included "Couples," a sexually explicit tale of suburban mating that sold millions of copies; "In the Beauty of the Lilies," an epic of American faith and fantasy; and "Too Far to Go," which followed the courtship, marriage and divorce of the Maples, a suburban couple with parallels to Updike's own first marriage.
Updike's "The Witches of Eastwick," released in 1984, was later made into a film of the same name starring Jack Nicholson, Cher, Michelle Pfeiffer and Susan Sarandon.
Plagued from an early age by asthma, psoriasis and a stammer, he found creative ouly age to a great deal of head-turning praise."
Updike learned to write about everyday life by, in part, living it. In 1957, he left New York, with its "cultural hassle" and melting pot of "agents and wisenheimers," and settled with his first wife and four kids in Ipswich, Mass, a "rather out-of-the-way town" about 30 miles north of Boston.
"The real America seemed to me 'out there,' too heterogeneous and electrified by now to pose much threat of the provinciality that people used to come to New York to escape," Updike later wrote.
"There were also practical attractions: free parking for my car, public education for my children, a beach to tan my skin on, a church to attend without seeming too strange."
In recent years, his books included "The Widows of Eastwick," a sequel to "The Witches of Eastwick"; and two essay collections, "Still Looking" and "Due Considerations." A book of short fiction, "My Father's Tears and Other Stories," is scheduled to come out later this year.
Updike is survived by his second wife, Marsha, and by four children.