Princess Diana's niece shocks in controversial photo shoot wearing marijuana necklace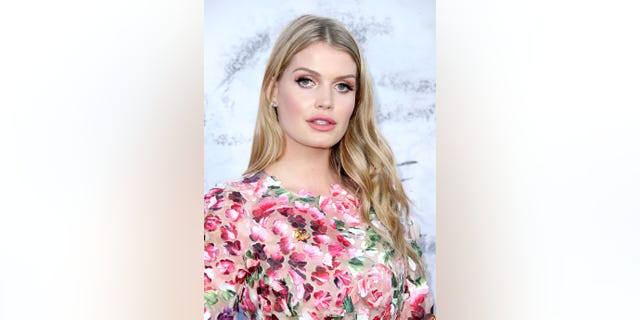 Princess Diana's supermodel niece is turning heads in her latest photo shoot, but it's not just for her jaw-dropping features.
Lady Kitty Spencer posed for Maria Claire Italia in Rome wearing a necklace called "Happy Leaves" by high-end jeweler Bvlgari that features marijuana leaves.
The 27-year-old, an ambassador for Bvlgari, modeled the necklace in two photos she shared on her Instagram account Thursday.
"Best time shooting with @marieclaireitalia," she captioned one of the snaps. "Loved working with @marieclaireitalia & their fabulous team."
The British socialite made global headlines in May when she attended her cousin Prince Harry's wedding to American actress Meghan Markle at Windsor Castle.
In April, Vanity Fair reported Harry, 33, wanted to make sure his mother wasn't forgotten on his wedding day. The magazine learned he invited "the entire Spencer clan" to the big day, including his niece and her father, Earl Charles Spencer, Diana's younger brother.
"Harry always kept in close touch with the Spencers and they have all received invitations," claimed a family friend. "Harry gets on well with his aunts and uncle and they have met Meghan. His cousins all have gotten the golden ticket – an invite to the ceremony and reception and the evening party."
The magazine noted Spencer has a special bond with her cousin. The top model, who lives in London, often partied with Harry in his 20s and is also friends with his ex-girlfriend, Chelsy Davy.
In February, Spencer, who is signed with Storm Management, walked the runway for Dolce & Gabbana's "Secret & Diamonds" show, along with other royals, wearing a tiara.
Storm Management is recognized in the fashion world for discovering British "It" girls Kate Moss and Cara Delevinge.
According to Storm Management, Spencer is the daughter of former fashion model Victoria Lockwood, who was born in England but raised in South Africa, where she studied psychology and English literature. She then pursued her education in Florence, where she studied art history and Italian.
In the U.K., Spencer completed her Master's in luxury brand management at Regents University and undertook a consultancy at The Financial Times.
Spencer has also kept busy in the fashion world. In addition to being spotted at shows and posing in photo spreads, she was also the star of Dolce and Gabbana's Spring/Summer 2018 campaign.
Despite her budding career as a sought-after model, Spencer told Vanity Fair in 2016 she wanted to make a name for herself beyond being Diana's niece.
"I was so young [when Diana was alive]," she explained. "There are only a few memories, but special memories and happy memories, and I'm so lucky to have those."
And just like Harry, Spencer has also dedicated her time to philanthropy. Storm Management notes Spencer is an ambassador and trustee for the military charity Give Us Time and Centrepoint, which supports young homeless people by helping them find work.
"This role gives me the opportunity to express the utter respect I have for the men and women who serve this country in the armed forces," she said about her work with Give Us Time. "For military personnel, the family network is the all-important backdrop to their professional lives.
"… In my opinion, our service personnel and their families truly represent what is best about the United Kingdom. I am in awe of their strength and commitment to our country. I believe it is our individual responsibility to not only understand their challenges and sacrifices but to take action and help where we can."
In late 2017, Spencer told UK's Times she isn't fazed by the media scrutiny and even listed old Hollywood stars Sophia Loren and Marilyn Monroe as idols.
"Throughout childhood and life, I've had bigger curveballs thrown at me, things that matter more," she said. "I've had plenty of people tell me to lose weight, or change this or that, but I just don't worry… I can't be bothered to feel competitive with other women. It's a waste of my energy."
The press has also wondered if Spencer would also find love like her cousin.
She told the Times, "I've never dated anyone English, so I need to work on that. None of my ex-boyfriends were English and none of them were right for me, so maybe an English guy is the one."
Still, she seemed perfectly content with her life these days.
"I love the balance I've got now," she said. "Of all the years of my life, this has been the happiest."
Spencer, who is a member of British aristocracy, is not in line to the throne.