Pregnant model graces the Dolce & Gabbana runway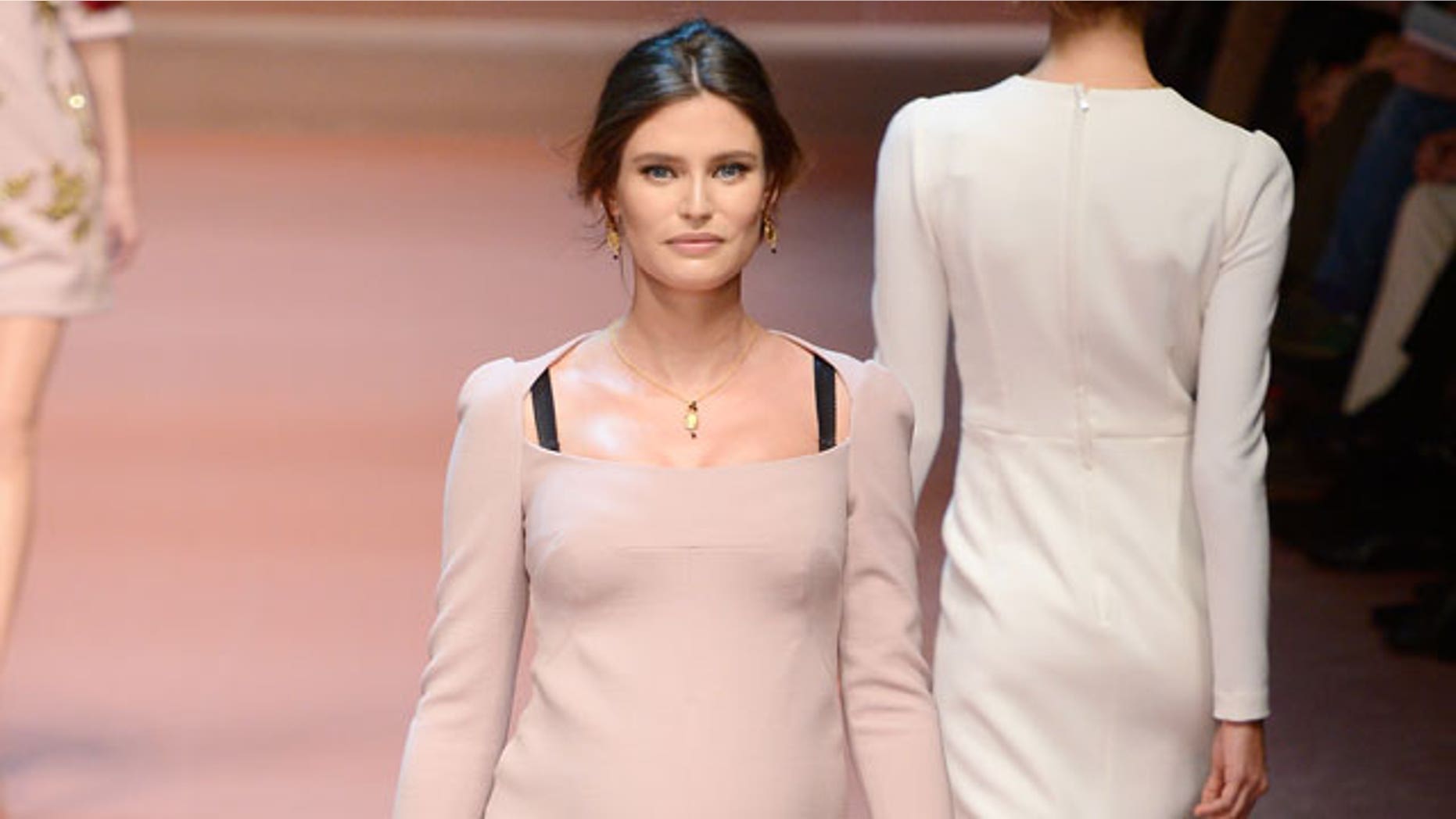 It's no secret that the high fashion world isn't the most inclusive, but one of the most respected fashion houses recently had a very surprising model walk the runway, leaving plenty of people cheering.
During Sunday's Dolce & Gabbana Autumn/Winter 2015 show as part of Milan Fashion Week, pregnant model Bianca Balti walked the runway in keeping with the show's theme, which was a tribute to mothers. Sporting a simple below-the-knee nude design, Bianca glowed while proudly displaying her baby bump.
PHOTOS: Kendall Jenner Takes Over the Runways
Titled "Viva la mamma!," the show also featured models with their own daughters, as well as colorful designs embroidered with "I love you mamma" slogans and even scribbles created by designers Domenico Dolce and Stefano Gabbana's own nieces and nephews.
... Anybody else getting an Angelina Jolie wedding veil vibe?
However, this isn't the first time a pregnant woman has graced the catwalk. Last year, Karl Lagerfeld closed his Chanel show with a pregnant bride on his arm. Still, to have an actual D&G baby-filled runway is an amazing fashion feat that won't be forgotten anytime soon.