Pop Tarts' Exclusive Tinseltown Tidbits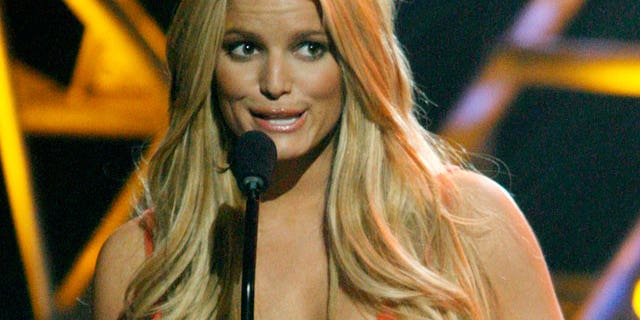 LOS ANGELES – Jessica Simpson is certainly out to protect little sis Ashlee after the 25-year-old was recently given her marching orders from "Melrose Place", and clearly wants the world to know that the new CW show is well, not so good.
"CW catching up on MP. who writes this crap? i have had bad scripts to work with, but this? Simpson tweeted on Sunday night. "thank God my sister is amazing and got you some press." Ouch.
Meanwhile Stephanie Pratt hit headlines just a few weeks ago after being arrested on suspicion of DUI, but sadly for MTV the cameras weren't rolling - but apparently that isn't going to stop the network from making the most of the moment for "reality" show The Hills.
"Stephanie was asked if she could re-create the scene so they could film it," a source close to the 23-year-old said. "She declined. She's back at her parents' house, trying to pull herself together."
And even after competing against NFL star Terrell Owens in the ABC reality show "The Superstars" earlier this year, dancer Maksim Chmerkovskiy insisted the two are now super close and folks on the field should simply give him the ball to avoid that well-known wrath.
"T.O. and I are very cool actually, we clicked, we're good friends. He's a great guy, but a misunderstood person," Chmerkovskiy told Tarts at the recent ESPN Magazine's "Body" event in West Hollywood. "I can relate to him because of outspoken he is and it's only because he's so competitive. He is one of the best wide receivers in the league -- ever. Just throw him the ball and let him do the rest. Some people don't (let him do all the work) and that's why he speaks out."
Hmmm, so much for being a "team" player right?
On the note of team playing, "Millionaire Matchmaker" Patti Stanger makes a fine living fostering romantic relationships but we're told she sucks when it comes to keeping public relations personnel on-board.
"Patti is filming again and just fired her fourth publicist," an inside source snitched to Tarts. "She moves at a very fast pace and feels like no one can keep up or contribute more than she can. But if she keeps running through publicists she's going to get a diva rep and no one will work with her, especially if her show doesn't get picked up for another season!"
Will karma strike? Stay tuned.