Polanski Asks Swiss Court to Free Him From Jail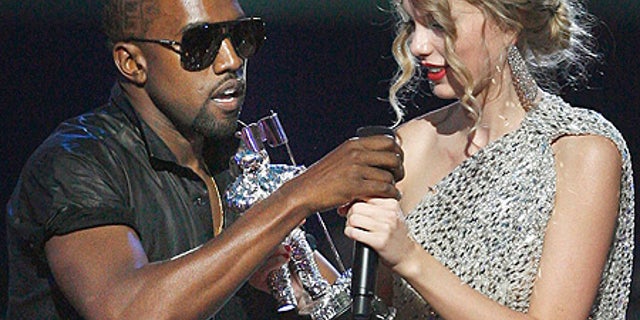 ZURICH – Lawyers for Roman Polanski filed a motion in court Tuesday asking that the director be released from Swiss custody — the first step in his legal battle to avoid extradition to the United States for a 1977 statutory rape case.
The Swiss Federal Criminal Court announced the filing and said "the decision will be made within the next weeks." That statement meant Polanski was not expected to be freed anytime soon from prison, as he would stay incarcerated through the verdict and through any appeal from either side.
That court will decide on the legality of the American request for Polanski's apprehension, Swiss Justice Ministry spokesman Guido Balmer told The Associated Press on Tuesday.
He noted that the Justice Ministry and Polanski could seek to overturn any decision at the Federal Tribunal, Switzerland's highest court.
"We will examine the ruling and then decide what we will do," Balmer said, declining to speculate on if or when Polanski could get out of jail.
Polanski's French lawyer Herve Temime said the motion was filed by Swiss lawyers just hired by the director.
Polanski, director of "Chinatown," "Rosemary's Baby" and the Oscar-winning "The Pianist" was arrested Saturday as he arrived in Zurich to receive a lifetime achievement award from a film festival.
Authorities in Los Angeles consider Polanski a convicted felon and fugitive, and a Swiss justice official said there has been an international arrest warrant out on him since 2005.
The director had pleaded guilty to unlawful sexual intercourse in 1977 with a 13-year-old girl. He was sent to prison for 42 days, but the judge tried to renege on the plea bargain. On the day of his sentencing in 1978, aware the judge would sentence him to more prison time, Polanski fled to France.
"In most cases the imprisoned person has to remain in detention for the whole process," said Peter Cosandey, a former Zurich prosecutor specializing in international criminal cooperation.
"The chances that he will be exempted from prison are rather small," he added, because Polanski isn't a Swiss citizen or permanent resident and is considered at high risk of fleeing justice.
The Swiss Justice Ministry did not rule out the possibility that Polanski could be released on bail under very strict conditions that he doesn't flee Switzerland. Balmer, the Swiss justice spokesman, said such an arrangement is "not entirely excluded" under Swiss law.
Under Swiss law, the United States has 60 days to file a formal extradition request. That request for Polanski's transfer must first be examined by the Swiss Justice Ministry, and once approved it can be appealed at a number of courts.
Although the director, who lives in France, often stayed at a chalet in the wealthy Swiss town of Gstaad and traveled widely through France, Germany and other European nations, a Swiss official said this was the first time law enforcement authorities had solid information from the United States so they could make the arrest.
"Last week, we received precise information when and where he would arrive, enabling us to make the arrest. That was the first time," Justice Ministry spokesman Guido Balmer said. He would not comment further on specific contacts with U.S. justice officials.
Balmer said the court theoretically could confine Polanski to his Gstaad chalet, but noted that "up to now there has never been a case of house arrest in such a situation."
The 76-year-old filmmaker, a dual citizen of France and Poland, has been the focus of an international tug-of-war. The French and Polish foreign ministers have pressed the Swiss to free him on bail, and contacted U.S. officials all the way up to U.S. Secretary of State Hillary Clinton so see if the case against Polanski can be dropped.
French officials in particular have been horrified by U.S. and Swiss actions in the case, with the French culture minister saying the director had been "thrown to the lions."
"In the same way that there is a generous America that we like, there is also a scary America that has just shown its face," minister Frederic Mitterrand said.
For now, Polanski is living in a Zurich cell where he receives three meals a day and is allowed outside for one hour of daily exercise.
Family and friends can only see Polanski for an hour each week, but that does not include official visits from lawyers and consular diplomats. Polanski has met with his wife, French actress Emmanuelle Seigner.
The Justice Ministry has insisted that politics played no role in its arrest order for Polanski.
The arrest was prompted by a request from the U.S. Marshals Southwest Regional Fugitive Task Force, which includes the Los Angeles Police Department. The departments of State and Justice must sign off on those requests and forward them to the proper foreign entity, in this case Swiss justice officials.
Polanski has asked a U.S. appeals court in California to overturn a judges' refusal to throw out his case. He claims misconduct by the now-deceased judge who had arranged a plea bargain and then reneged on it.
His victim, Samantha Geimer, who long ago identified herself, has joined in Polanski's bid for dismissal, saying she wants the case to be over. She sued Polanski and reached an undisclosed settlement.
Earlier this year, Superior Court Judge Peter Espinoza in Los Angeles dismissed Polanski's bid to throw out the case because the director failed to appear in court, but said there was "substantial misconduct" in the handling of the original case.
An HBO documentary, "Roman Polanski: Wanted and Desired," has suggested there was behind-the-scenes manipulations by a now-retired prosecutor not assigned to the case.
A native of France who was taken to Poland by his parents, Polanski escaped Krakow's Jewish ghetto as a child during World War II and lived off the charity of strangers. His mother died at the Nazis' Auschwitz death camp.
Polanski has lived for the past three decades in France, where his career has continued to flourish; he received a directing Oscar in absentia for the 2002 movie "The Pianist." He and Seigner have two children.