Playmate of the Year Eugena Washington: Non-nude issues of Playboy better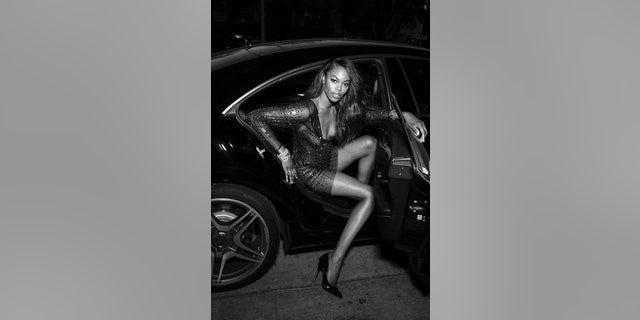 NEWYou can now listen to Fox News articles!
LOS ANGELES – Eugena Washington, the 2016 Playmate of the Year, is still in shock over her newest feat.
"I am so excited; I literally don't have the words right now. I'm kind of just taking it all in," the bubbly model told FOX411 at the Playboy Mansion.
For the June 2016 cover, Washington is floating on a raft in the pool sipping a chilled drink. She said she was shocked to be named Playmate of the Year.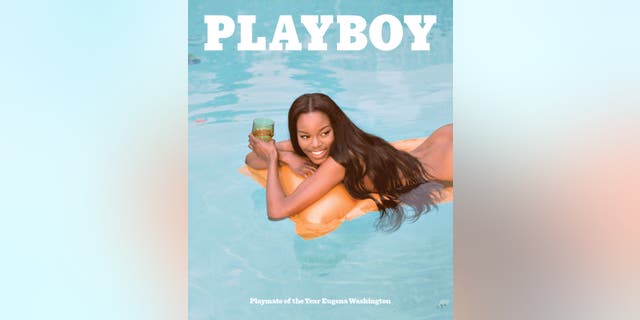 "The people at Playboy called me in for 'an audition,'" she said. "I get there and no one is there and I go into a room where the audition is supposed to be and they say 'we really need to talk to you Eugena.' I was like 'oh my God am I in trouble? What happened?' They said congratulations you are Playmate of the Year!"
And working with Hugh Hefner is a dream come true for the 31-year-old model.
"I think that Hugh was able to show women in a beautiful natural state," she said. "You know sometimes when people think nudes they think trash, porn or slutty; but he was able to capture us in our essence and be elegant and beautiful and respectful and just classy. I think that definitely changed the way that people view nude shoots and things in America -- because sometimes we are very prude about that... Thank you Mr. Hefner for having that vision and bringing that to us."
Washington is the 57th Playmate of the Year and third African-American to be awarded the title. As part of her prize she is receiving $100,000 and a two-year lease on a 2017 Fiat Spider.

Washington's honor comes shortly after Playboy revamped their image earlier this year. The magazine no longer includes fully nude shots, and Washington, for one, approves of the big change.
"I love it. I have seen all the non-nude issues and I absolutely love it," she said. "It's absolutely necessary for the brand to continue right now when people are so exposed. It's fun to leave something to the imagination, and right now we are in 1,200 more newsstands because we are more accessible because it is non-nude. I think it's a great step in the right direction."
The playmate said she does little to prepare for her shoots.
"I just roll up. I don't like to put too much pressure on myself or else I will stress out... I go in and trust myself to know what I'm doing and do my best and call it a day."
She shared some words of wisdom for young girls.
"I am a walking PSA for young girls," she said with a laugh. "A lot of times right now there is a standard about what beauty is in social media and everyone is trying to follow that one standard and it's not real. I feel like we are born perfect and we have to embrace that and if there is something you don't like you can work on it but play up your great qualities and you are made like that for a reason and believe in your own magic."