Playboy model says she was grilled by US agents over alleged KGB ties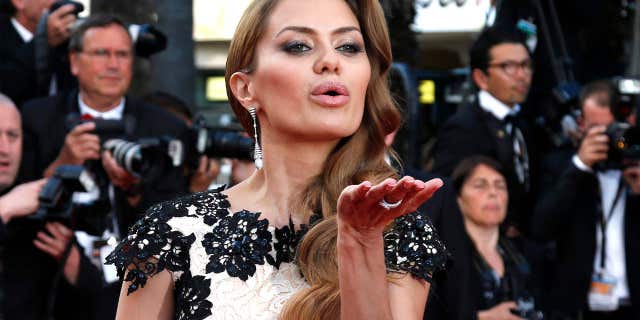 A Russian Playboy model claims she was recently detained by US agents on arrival in LA — because they thought she was a spy.
Victoria Bonya, 37, said in online posts that she was grilled after airport agents rooting through her luggage found a business card for Spy-Land, a company that specializes in hidden cameras.
"Instead of asking some real questions, the officer decided to talk about our president [Vladimir Putin]," she wrote on Instagram on Feb. 23.
"Finding out everything about my position, he started talking about the KGB," she added. "I started laughing, as I really thought it was a joke, until they asked me the same thing for a third time!''
Bonya finally managed to convince authorities at LAX that the card had just been randomly passed to her after showing officials her social-media accounts. She has 1.9 million Twitter followers and more than 5 million fans on Instagram.
Bonya, who is originally from the town of Krasnokamensk in eastern Russia's Zabaykalsky Krai region, reportedly moved to Moscow and first began working as a waitress before she hit it big as a model and presenter. She came to fame on a Russian reality-TV show similar to "The Real World," in which people are forced to live together in the same house.
She's been living in Monte Carlo in Monaco and posting pictures on Instagram since 2012.
The dirty-blond bombshell made headlines in January when she and several other Russian models got accused of damaging the reputation of a family-friendly five-star hotel in Dubai — after they posed "semi-naked" for Instagram photos inside.
Click for more from the New York Post.