Playboy: Alex Lora's Daughter has Ricky Martin's Autograph Tatooed on her Thigh and That's OK with Him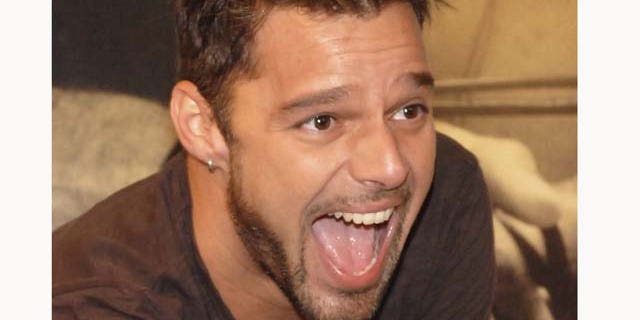 Celia Lora might just be Ricky Martin's number one fan.
Lora, daughter of the Mexican rock star Alex Lora, was asked to do a photo shoot in her birthday suit for Playboy magazine. But Lora has Ricky Martin's autograph tattooed on her upper left thigh, and she felt it was only appropriate to ask the Puerto Rican icon's permission before letting it be photographed, gossip site enelbrasero.com reports.
Lora, who sports multiple other tattoos, felt that it was best if Martin sign-off to avoid legal issues over the autograph's reproduction rights.
Besides Lora's sizzling tattoo, Ricky Martin has been hot on the press these days.
The singer was granted permission to perform in Honduras, despite the opposition of religious leaders, who demanded that the government deny a visa to Martin, arguing that he represents a bad example for the country's youth.
The arguments raised by evangelical and Catholic groups were not enough to convince the government. Martin was granted permission to enter the country and to give a concert after all.
"The government's official position is to respect human rights," Ana Piñeda, the Honduran justice and human rights minister, said in an interview on local Honduran television.
Piñeda added, "not allowing the Puerto Rican star to perform in Honduras would be an intolerable and homophobic act."
You can reach Alexandra Gratereaux at: Alexandra.Gratereaux@foxnewslatino.com or via Twitter: @GalexLatino
Follow us on twitter.com/foxnewslatino
Like us at facebook.com/foxnewslatino