Pippa Middleton Is Single and Ready to Mingle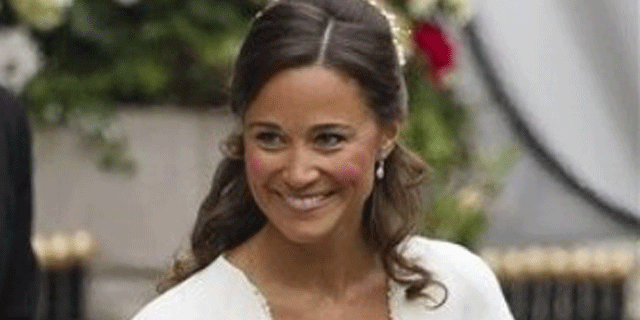 British beauty Pippa Middleton broke up with her long-term boyfriend after a string of arguments.
The Duchess of Cambridge was consoling her younger sister after the pert-bottomed beauty split from her longtime lover. Friends said that she and ex-cricketer Alex Loudon, 31, had several heated disagreements in recent weeks.
Middleton, 27 -- who caused a sensation in a figure-hugging bridesmaid dress when Prince William wed her sister in April -- was revealed Thursday night to have immediately sought solace from the royal couple, both 29.
"Pippa tried to get over the split by spending last weekend with Wills and Kate at [Scottish royal residence] Balmoral," a source said. "She and Alex split briefly in the summer, but this time it's over. They are barely speaking."
Just two months ago, the couple stunned fellow guests at a friend's wedding by having a blazing argument.
The source added, "It was said after the wedding that Alex was jealous of Pippa flirting with Prince Harry. But the truth is, she and Harry are just [friends]."
Other friends claimed that the couple's bust-ups stemmed from Loudon not being able to cope with Middleton's new status as a sex symbol.
The newly-single Middleton, who works at her family's mail order firm Party Pieces, told friends she is in no rush to find a new man.
"She's always gone for sporty guys," a pal said. "Whoever is lucky enough to win her affections will have to be athletic."