PHOTOS: Paris Hilton Dresses Up Like an Army Barbie for DJing Gig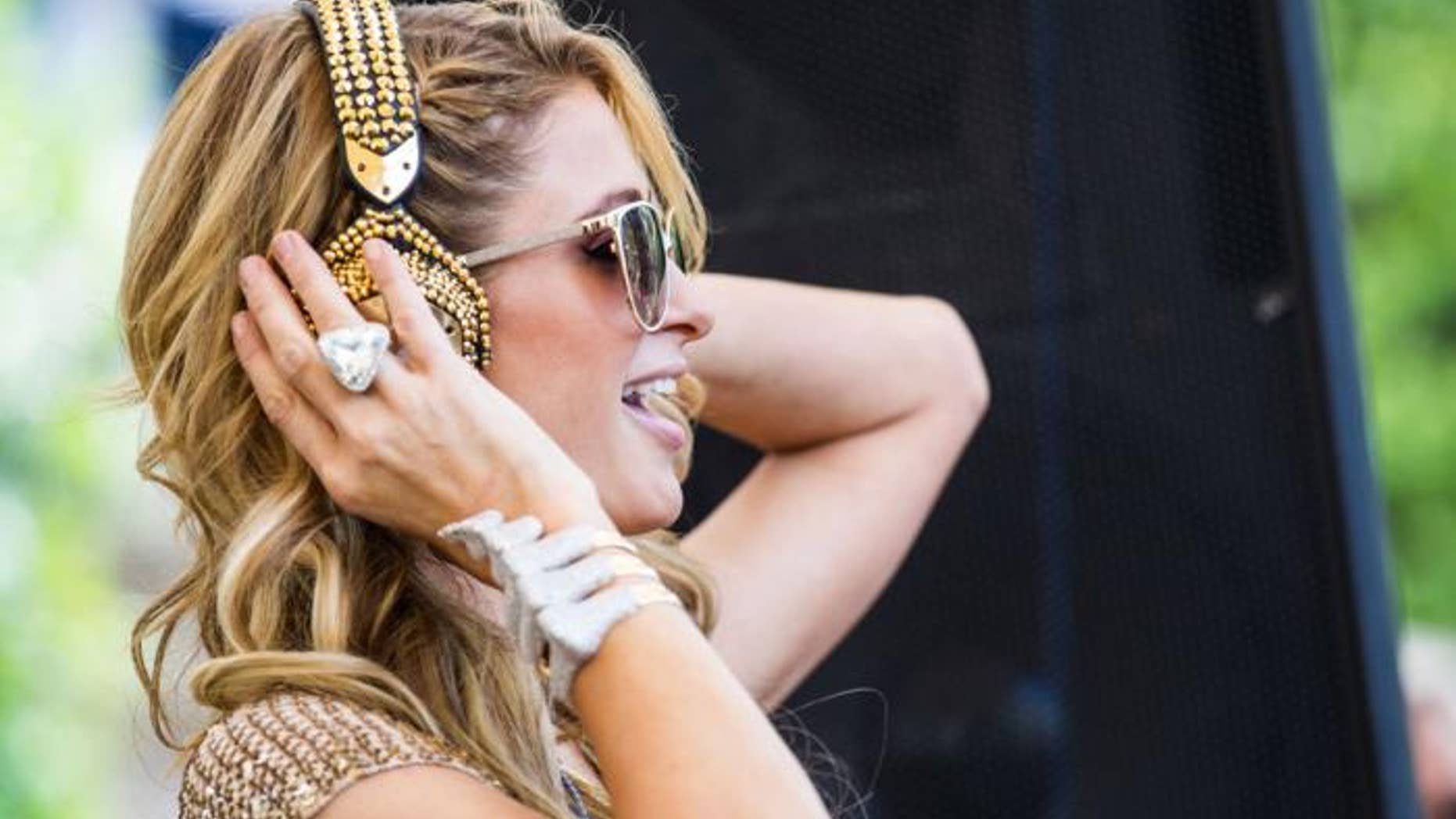 It's official: this hotel heiress is having a better summer than you.
When Paris Hilton isn't busy or gushing about her for her beloved pets, the entrepreneur is busy being one of the hottest DJs in the world. And for the "Army of Love" bash in party-loving Ibiza, the 35-year-old didn't fail in impress. Rather, she took on yet another role: Army Barbie.
Recently, the statuesque blonde went all out with her latest look, highlighting a black cut-out swimsuit, a body harness choker, tiny camouflage shorts, and studded booties. Looking ready to take on the world, Hilton hosted one sizzling night for the masses. However, this isn't the first time Hilton has taken on Ibiza as a DJ. She's also known for her equally wild "Foam and Diamonds" party there, too.
"I love DJing because I love music. I love going out. I love entertaining people and just being up on stage," Hilton tells FOX News Magazine in the exclusive video interview above. "Just feeling the energy of everyone is incredible. There's nothing like it."
"Every single night I play in Ibiza is crazy," adds the socialite. "I start playing around 4AM to 6AM, and then after that, spraying the foam. It's called a 'Foam and Diamonds' party…It's pretty wild."
See our interview with Hilton above to learn about her thoughts on what makes a great DJ and see how she transformed herself into an Army Barbie below: