Pete Davidson knew he wanted to marry Ariana Grande the day they met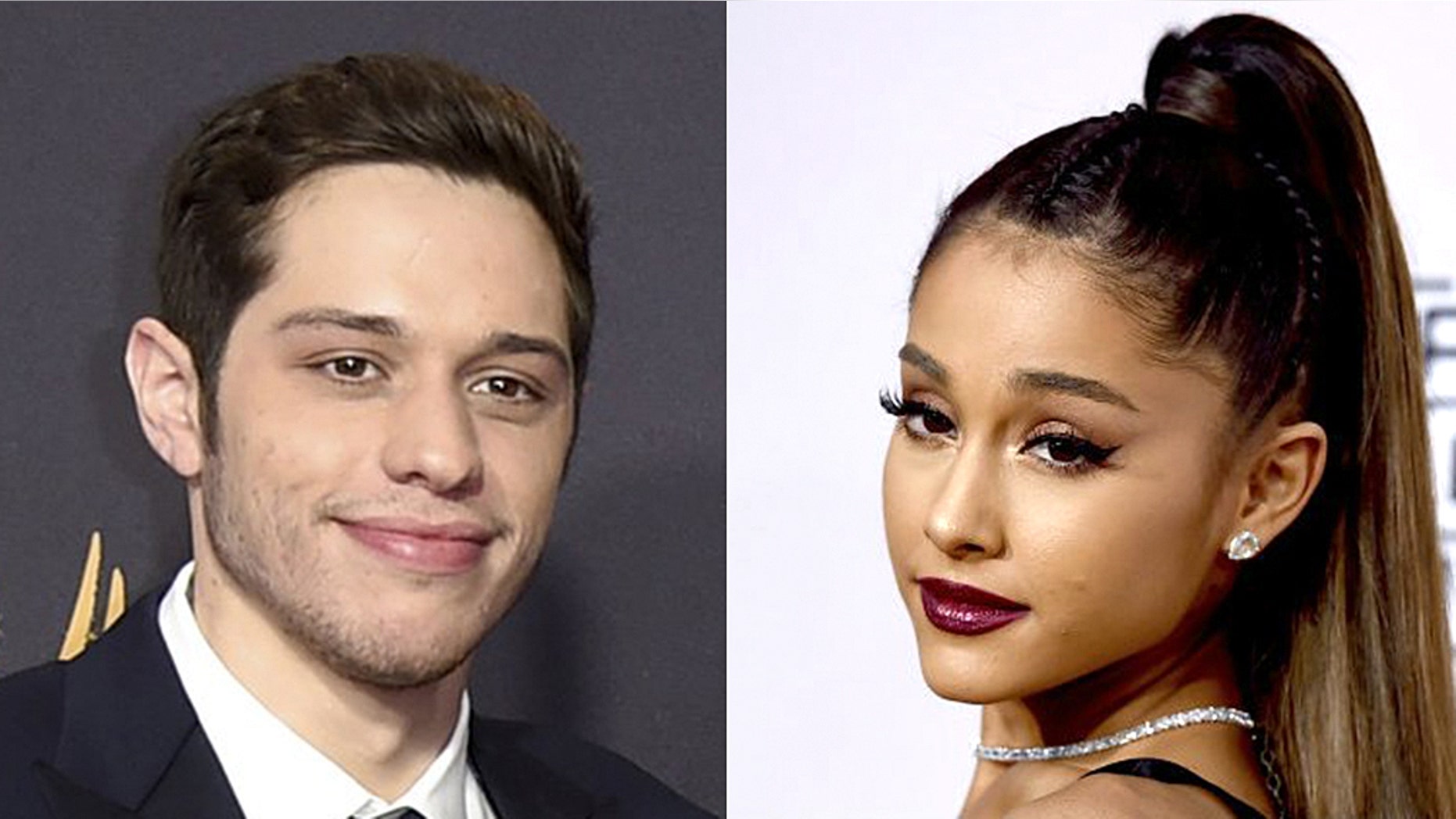 Pete Davidson opened up about his whirlwind romance with Ariana Grande calling himself "luckiest guy in the world" for landing the 25-year-old superstar.
In the September issue of GQ, Davidson gushed over his "No Tears Left to Cry" fiancee.
"The universe works in weird ways," he said. "All I know is that I'm the luckiest guy in the world."
The 24-year-old "Saturday Night Live" star went on to detail how he had an instant connection with Grande from the day they first met.
"The day I met her, I was like, 'Hey, I'll marry you tomorrow,'" he said. "She was calling my bluff. I sent her a picture [of engagement rings]. I was like, 'Do you like any of these?' She was like, 'Those are my favorite ones,' and I was like, 'Sick.'"
But dating one of the most in-demand artists in the world comes with a few drawbacks. Davidson, who is used to the spotlight from his time on "SNL," admitted that he had to adjust to the level of stardom that came with dating someone like Grande. The comedian said dealing with the paparazzi and constant media attention was something he wasn't used to.
"I gotta tell you, up until two months ago, if someone wrote about me, I saw it," he admitted. "Nobody gave a s--- two months ago, so anytime there was an article, I would obviously see it because my mom would send it to me and be like, 'Yaaay!'"
A month after announcing that they were dating in May, the couple shocked fans when word got out that they were engaged. Davidson was then forced to address another talked-about element of their relationship — their finances.
After news of the pair's engagement broke, fans questioned how Davidson could afford to pay for the blingy, $93,000 sparklier that he bought his fiancee on his "SNL" salary. And though the New York jeweler who Davidson commissioned the engagement ring from confirmed that the "SNL" star did buy the ring himself, the star did admit that Grande paid for the couple's new pad, which reportedly cost $16 million.
Davidson joked that as the apartment buyer, Grande was good at keeping the place homey and knows how to keep the fridge stocked. "She's really sweet. She's like, 'This is our house,' and I'm like, 'You're very nice for saying that. Thank you for letting me stay here,'" he said. "She's like, 'We're getting married!' And I'm like, 'I know, thank you for letting me stay here.'"
The couple shared photos of the empty apartment, before making the decision to take a break from social media.
"We have six bean bags, but we have no forks — you know what I mean?" he said. "We're learning how to be adults. We're having a really fun time."