People kiss strangers in attempt to find love on 'Love at First Kiss'
NEWYou can now listen to Fox News articles!
Do you believe in love at first sight?
What about love at first kiss? That's what this group of singles is hoping for.
Contestants line up to kiss complete strangers on TV on TLC's new reality show "Love at First Kiss."
One hopeful contestant signed up for the reality show not just to meet someone but also to finally have his first kiss -- ever.
"I definitely wanted to have my first kiss," 27-year-old Josh told FOX411. "I've never kissed anyone and I thought it would be a good opportunity to get that first kiss over with but also to see if I could potentially find someone I could start dating and be in a relationship with."
Josh admits the show's premise doesn't sound like it attracts people looking for serious relationships, but he thinks it can lead to dating if people are open to it.
"I think you can find love at first kiss if its with the right person and it can develop into a relationship," he said. "I would definitely do it again. It opened me up a lot and gave me a lot more confidence with myself and talking to girls."
As for having his first kiss on TV?
"I'm glad I had my first kiss and it'll be shown in front of millions [and] I enjoyed the fact that I did wait for so long. I finally got a chance now and it's going to be played on every TV set across the nation."
Another contestant looking for love told us she signed up for the dating show because she was having trouble dating in real life.
"What's funny is because I'm so conservative, I wouldn't do anything with [guys] sexually at all for the first couple of dates," 20-year-old Sarati told FOX411. "And it wasn't working so I thought if I completely changed my course of action that would help [with dating]."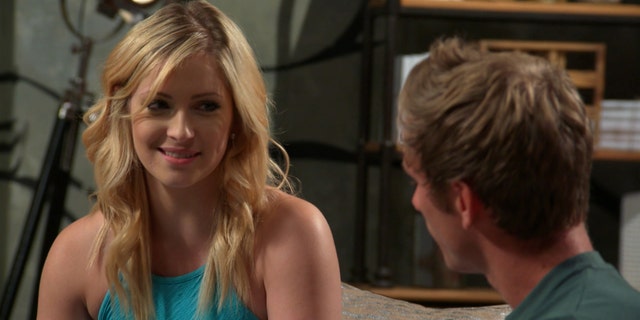 Sarati who comes from a traditional Christian family in Texas said her parents weren't too thrilled with her decision to go kiss strangers on TV.
"Well, they weren't like 'Oh, I'm so excited I can't wait to watch my daughter make out with a complete stranger on TV!' But I was the same person on the show that I am in real life -- I'm not wild...[and I'm] not ashamed of anything that I did."
She added, "My family knows I'm an adult now. I just turned 20 recently."
Find out if Sarati and Josh found true love when "Love at First Kiss" airs Wednesday on TLC.