Penn Badgley was 'troubled' by new role, talks 'Gossip Girl' comparisons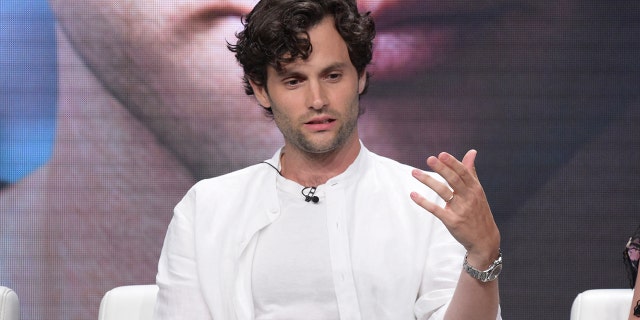 NEWYou can now listen to Fox News articles!
LOS ANGELES – Penn Bagley is crossing over to the creepy side in the new Lifetime series "You."
The thriller follows Badgely's character, Joe Goldberg, who finds love when he meets Beck, played by Elizabeth Lail, and uses social media to make her fall in love with him. The tide is shifts when the pair split and Goldberg begins stalking Beck.
Badgely spoke at the Television Critics Association's Summer Press Tour on Thursday in Beverly Hills, Calif, about the similarities between Goldberg and his "Gossip Girl" persona, Dan Humphrey. He also opened up about portraying a stalker in the #MeToo era.
"Somehow, I seem to be more troubled by it," he said of his character's creepy vibe in this day and age. "I know throughout I felt as if I was the most troubled. I personally am really interested to see how it is people respond to this show... I personally feel about it that it's a little bit of a social experiment."
Badgley acknowledged the character is similar to his famed "Gossip Girl" role in a few ways.
"You know, certainly there are parallels. Not the least of which I am playing both of them. I'd say the first scene, the first episode, by every measure, Joe might appear to be Dan -- then he diverges.
Badgely continued: "I am also, as time goes on, less interested and then also more accepting of there is no way to control people's perception of what they are watching. If people want to see the similarities and focus on it, that's fine because they're there.
"But trust me the parallels and comparisons are not lost on me. I can only imagine the worst version of an ad, 'If you like "Gossip Girl," this one is going to be a killer.'"
The actor joked a "Gossip Girl" reunion isn't out of the question but seems unlikely.
"I would do it if Dan got to kill them," he said. "For whatever reason, that question [of a reunion] has no answer. It's not about my answer. It's about some other things.. I don't know."
Badgely noted he's excited to gauge the response "You" might receive from viewers, especially considering the fact that so many people frequently use social media.
"I am very curious. I am not nervous personally because we shot it already, I suppose. I think that it will certainly add to the conversation and create its own conversation."