PC overload? Ellen DeGeneres labeled 'transphobic' for Liza Minnelli joke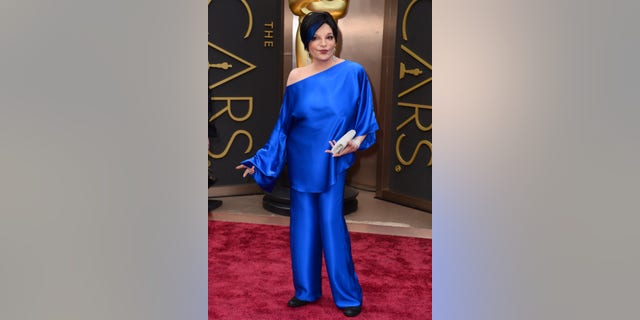 Ellen DeGeneres, an openly gay talk-show host, has come under fire in the wake of a joke she made about Liza Minnelli at the Oscars on Sunday night, leading some to remark on a new, over-the-top level of political correctness in Hollywood.
The joke?
"Hello to the best Liza Minnelli impersonator I've ever seen," DeGeneres said to the "Cabaret" star during her hosting duties. "Good job, sir."
Twitter instantly blew up after the playful jab, with many expressing their outrage over the remarks. In the mix were some users who quickly dubbed DeGeneres "transphobic."
"I did not appreciate Ellen's mean joke about Liza. I found it transphobic and disrespectful," one tweeted. Others condemned her status as "lesbian icon" and referred to her Minnelli comments as "transmisogynist," as another weighed in: "Ellen DeGeneres, #Oscars emcee, pulls out a Liza-tranny joke that must've been laying around from last year's MacFarlane edition."
While Minnelli appeared to react to the joke in a not-so-humorous manner, the veteran Hollywood star assured a TMZ cameraman that DeGeneres didn't mean "any harm" with her joke.
"I think she thought it would be funny, but she never stopped after she said it and said 'my friend Liza Minnelli.' So I think it went a little stray on her. I don't think she meant any harm at all, and she's a wonderful lady."
A source closely connected to the star – who is widely championed for her support of the LGBT community – assured us that Minnelli did not take offense.
"Liza adores Ellen," said the source.
According to Dan Gainor, VP of Business and Culture at the Media Research Center, the upset over DeGeneres's comments is just a case of the PC police going wild.
"America has been bombarded by sudden PC rules involving the trans community. Even Oscar winner Jared Leto was criticized for playing a transgender role in 'Dallas Buyers Club.' TIME magazine called it a 'Mammy' role and 'dishonorable.'" he said. "Even a gay icon like Ellen now falls victim to their criticism. Gone is the concept of tolerance or even acceptance."
But not everyone was offended by DeGeneres' dig.
"Liza Minnelli is one of the figures most beloved of drag performers and female impersonators, and by and large those performers are not transgender; drag performers are performing, and do not live as transgender people," Matthew Breen, editor in chief of The Advocate, noted.
"While it's a sign of progress that so many more people are becoming aware of and sensitive to the discrimination transgender men and women face, the joke wasn't about transgender people. DeGeneres's joke was poking fun at Minnelli, a performer who is legendary, in part because she is so often flattered by imitation."
Reps for Minnelli and DeGeneres did not respond to request for comment.
Follow @holliesmckay on Twitter