Pauly D From 'Jersey Shore' Mobbed on College Campus, Cops Called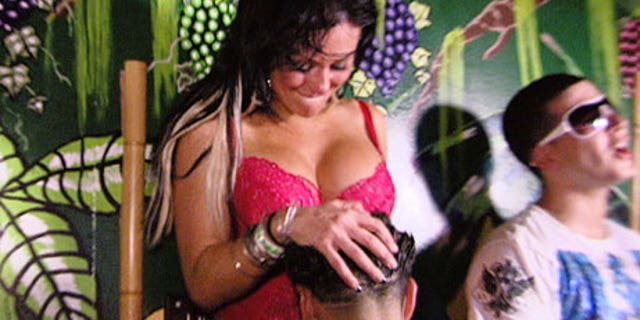 Hell broke loose at the University of Rhode Island Wednesday night when Pauly D was spotted on campus. Because so many students chased after the guy, that cops had to help the "Jersey Shore" star escape.
Pauly -- who's from Rhode Island -- was on campus to visit a friend when word spread on Facebook that he was at the school.
Suddenly, students began pouring out of the buildings so they could see Pauly with their own eyes.
In a matter of minutes, roughly 1,000 students had surrounded the building where Pauly was holed up.
We're told Pauly's private security eventually grabbed him and stuffed him into his car.
Uniformed police officers were also called to the scene to help control the mob.
Pauly finally managed to get out -- but police told the reality star he's not allowed to return to URI unless he coordinates with law enforcement first.
Insane.