Paula Deen's sons were furious with her decision to plug diabetes drug, reports say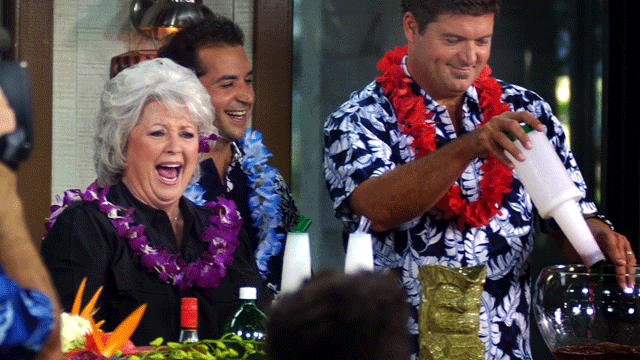 Paula Deen's sons were so distraught over her decision to plug a $500-a-month diabetes drug, they nearly bolted from the family management to strike out on their own.
Deen's sons, Jamie and Bobby Deen, were upset over her deal to hawk Novo Nordisk's Victoza because she was already taking a different diabetes medicine and responding well to it, sources told the New York Post.
They said the sons "were worried about her health and didn't want her to switch drugs. She had been taking a different drug for a while, and was doing very well. They didn't see any reason to change that. However, she appears to be doing equally well on the new treatment."
Deen was diagnosed with Type 2 diabetes three years ago, but continued dishing up her notoriously fatty foods on her show until her Jan. 17 revelation that she was diabetic and would now be plugging Victoza.
The Post revealed this week that it prompted Deen's longtime publicist, Nancy Assuncao, to quit.
But the drug deal -- put together by Deen's agent, Barry Weiner, who heads up Artists Agency -- also infuriated her sons, who are represented by the same agency.
Bobby, 41, hosts the Cooking Channel's "Not My Mama's Meals" and Jamie, 44, launched The Lady and Sons restaurant in Savannah, Ga. He has a deal with the Food Network for a new show.
Another source said, "Jamie and Bobby were so upset when the deal was being put together in October, they wanted to jump ship from Artists and the people behind the deal with Novo Nordisk. They were in a panic, and set up a meeting with William Morris Endeavour."
But the source said Paula "put them both under a lot of pressure and managed to persuade them to stay on with the family management. They canceled the WME meeting 24 hours beforehand."