Paul McCartney Turns Down Paraguayan President's Invite to Hang Out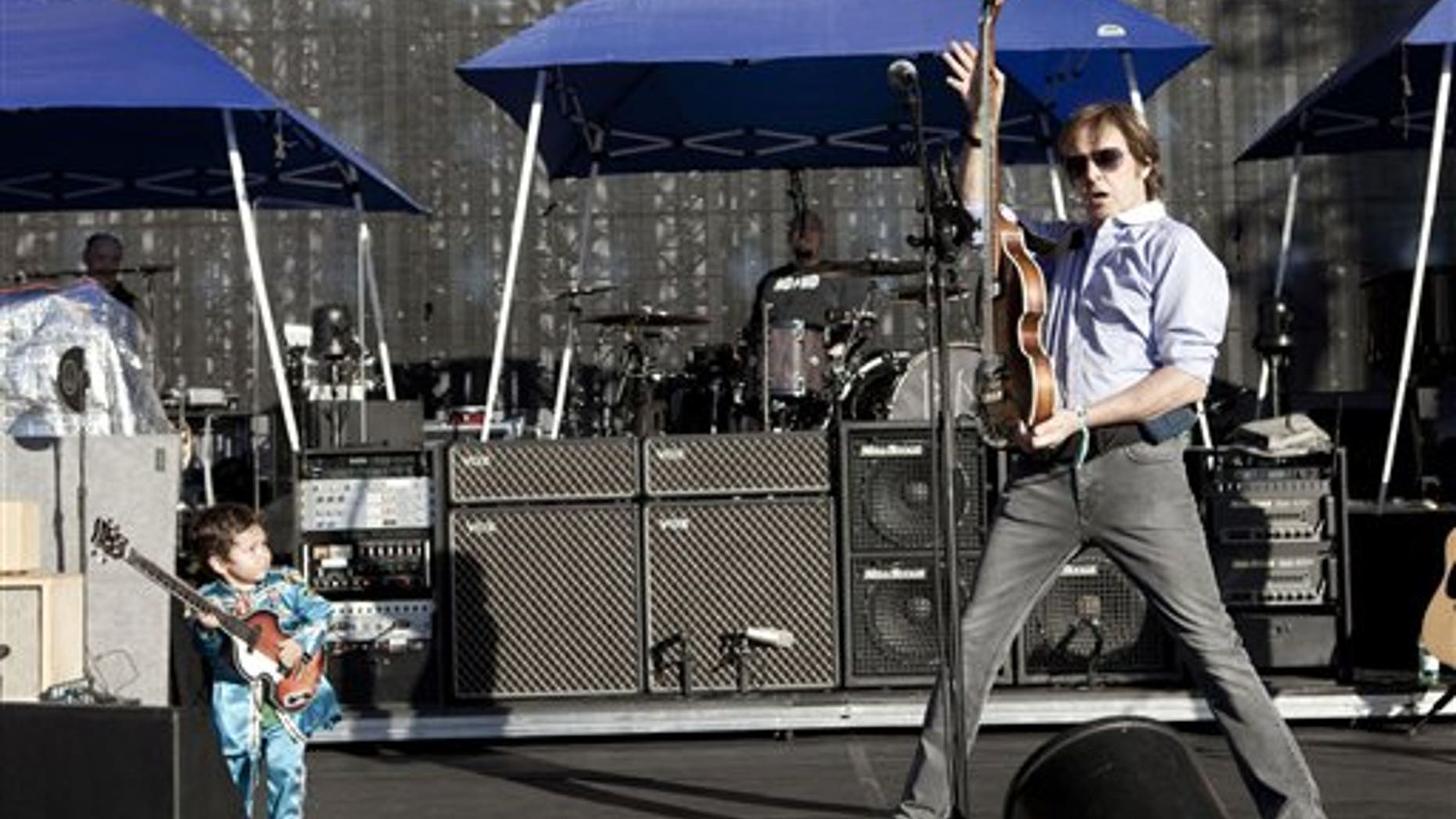 Paul McCartney has turned down an offer for a presidential tour of Paraguay's government palace in the capital of Asunción.
President Fernando Lugo tells reporters he invited McCartney to visit the government palace and "take a tour of historic places in the city, but he did not accept" due to a tight schedule.
Lugo doesn't hold it against the rock star. He said he hoped Paraguayans turn out for McCartney's Tuesday night show. Organizers say all 30,000 tickets have been sold.
Recently, McCartney was criticized for naming his latest album "Kisses on the Bottom."
McCartney explained on his website that the name for the album was inspired by lyrics from the Fat Waller's 1935 hit "I'm Gonna Sit Right Now and Wright Myself a Letter."
I'm gonna sit right down and write myself a letter and make believe it came from you
I'm gonna write words oh so sweet. They're gonna knock me off of my feet. A lot of kisses on the bottom,I'll be glad I got 'em
McCartney's album, which came out in February was described by McCartney as "a deeply personal journey through classic American compositions that, in some cases, a young Paul first heard his father perform on a piano at home," FoxNews.com reported.
The album also includes collaborations from Diana Krall, Eric Clapton and Stevie Wonder.
You can reach Alexandra Gratereaux at: Alexandra.Gratereaux@foxnewslatino.com or via Twitter: @GalexLatino
Follow us on twitter.com/foxnewslatino
Like us at facebook.com/foxnewslatino